Learn

To All Posts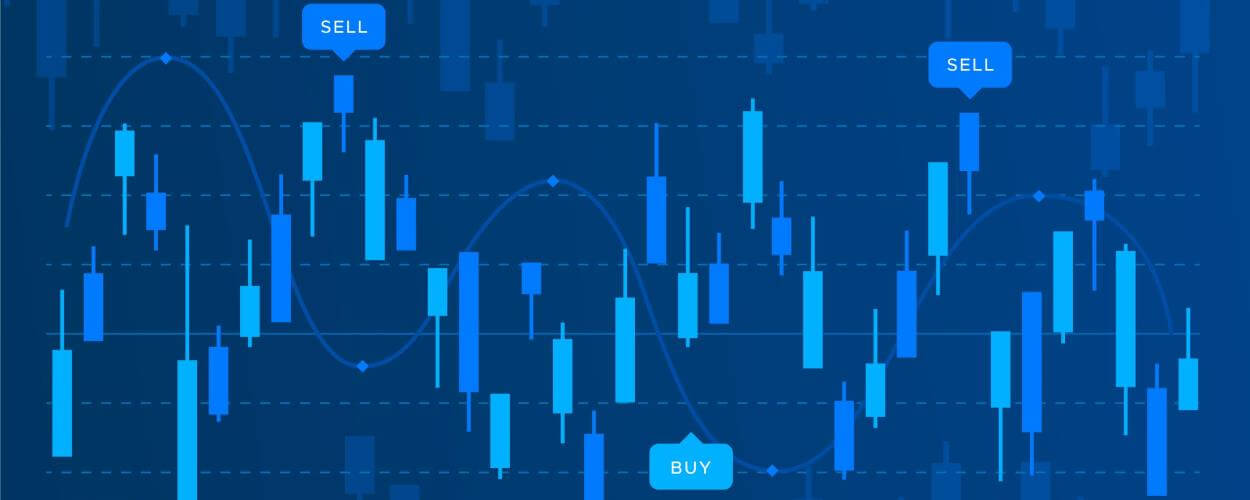 Currency Trading
Forex currency trader
A currency trader is called an exchange participant who makes a profit on changes in the exchange rate. The essence of currency trading is the analysis of currency trends (determining the direction of movement of a currency pair) and the subsequent purchase or sale of this currency. Further, the currency rises in price (we sell at a bargain price) or depreciates (buy), making a profit.
Benefits of Forex Trading
Forex trading has many advantages over other types of earnings. Let's try to list them:
small start-up capital. Compared to a business in real life, you can already make a profit on the currency exchange from several hundred evergreens. Yes, you need knowledge and practice, but capital can be anything – some start with $ 50 and over time increase their capital – both by trading and by reporting funds to the account.
unlimited income. The exchange market was and will be. With certain knowledge, you can get a consistently high profit, which depends on your skill, the size of the deposit, market volatility, and other factors.
great opportunities compared to working for hire. Working "for an uncle" does not make much money. Trading is regarded as a unique profession of the 21st century, where you can work from home and get decent money for mental work.
the ability to make money remotely, spending a convenient amount of time. If you want, trade at least around the clock, or if you want, devote a couple of hours a day to trading. Convenient and rational.
trading can become an additional source of income. It is not necessary to immediately leave the main job that feeds you and your family. Gain experience, get positive results – and then make the decision to dismiss.
new opportunities, a new profession. Forex is freedom. But only with the right approach. Define your expectations and look at the situation from the outside. This will help you realize whether you really need the profession of a currency trader.
The disadvantages of Forex trading include personal responsibility, the presence of trading risks (and where are they not?), And excitement. Many people are gambling by nature and use a new opportunity for quick (and not stable, mind you) enrichment. You cannot trade with a credit or borrowed money. Later, when the profits are stable and you want to increase the trading volume – perhaps. But until that time – it is impossible in any case. Otherwise, you risk losing money and repaying debts.
Do we trade with a broker?
A currency trader can also be called a speculator, since he buys cheaper and sells more expensive, earning on the difference in exchange rates. Trading through reliable Forex brokers, the player receives certain advantages, which allows him to get more benefits from trading.
the broker provides a convenient terminalMT4for trading. Simple interface, fast loading speed, convenient and quick setting of charts – these are just a few of the features of the MT4 trading terminal.
availability leverage. The shoulder can reach a ratio of 1: 1000, i.e. we trade on a deposit, 1000 (!!!) times less than required. It is convenient, but it requires caution and money management skills.
a large selection of trading instruments. In addition to currency pairs, you can trade indices, precious metals, contracts for difference, stocks, etc. Some of the instruments are also available in MT4 when we trade through a Forex broker, some are only available when working with stock market brokers.
different types of accounts. Today they are very relevant cent accounts(it is better to choose the type NDD (Non-Dealing Desk)), thanks to which a currency trader can start from $ 10. Full trading is possible from $ 50-100, but there is no fear of losing a lot of money. On the other hand, the player trades with real money, which means he gets good practice.
Even these advantages are enough to understand that trading through a reliable Forex broker remains the best solution for a currency exchange participant.
Foreign exchange trader – this is new opportunities, pleasure from the profits, a step towards financial stability and freedom. It takes practice, knowledge, but all this will come if you have made a firm decision – to become a currency trader.
Fundamentals of Forex Trading
The Forex trading scheme has the following basics:
The dealing center provides access to traders to make transactions;
The dealing center opens a trading account in the name of the trader, to which funds are credited;
With the help of specialized software – a trading terminal – a trader receives information about the history and dynamics of prices and generates requests for making transactions for the purchase and sale of currency;
The forex company makes deals and records its results on the trader's trading account.
If the rate of the purchased currency has increased, the trader can sell it for another currency and make a profit – just like in classic trading.
If the rate of the purchased currency begins to fall, the trader should think about selling it quickly in order to minimize his possible losses.
For many novice traders, the abundance of charts and functions in the trading terminal gives the impression that trading is an occupation for highly qualified analysts. Of course, trained analysts have a good chance of quickly learning the basics of trading and starting to generate income from trading – and this is logical – but a fair amount of trading is technical information, not secret knowledge. It can be learned and practiced.
That's right: to successfully trade with real funds, you need knowledge and practice. This knowledge and practice can be obtained – by reading thematic literature, attending training programs of forex companies, or by contacting expert centers that study the markets.
Why start trading?
A smart way to start your career as a trader is to progressively learn the basics of currency trading.
To get started, you can watch free Forex video tutorials – they will help you understand the terms, concepts, market participants, and key mechanisms. Based on the results of acquaintance with the basics, it will become clear whether this topic is interesting to you and whether you want to study it deeper – in this case, you should sign up for a full-fledged course of study. After that, you can try your hand at a secure demo account and gradually come to trading with real funds.
DOWNLOAD FINANCEWORLD APP OR USE WEB VERSION
Live Trading Signals: Forex, Stock, Crypto, Commodities



create or login to your account to unlock all FinanceWould functionality
MY FINANCE WORLD
And we also recommend subscribing to our FaceBook and Telegram channels in order to receive the most relevant information in demand on the financial markets.