Learn

To All Posts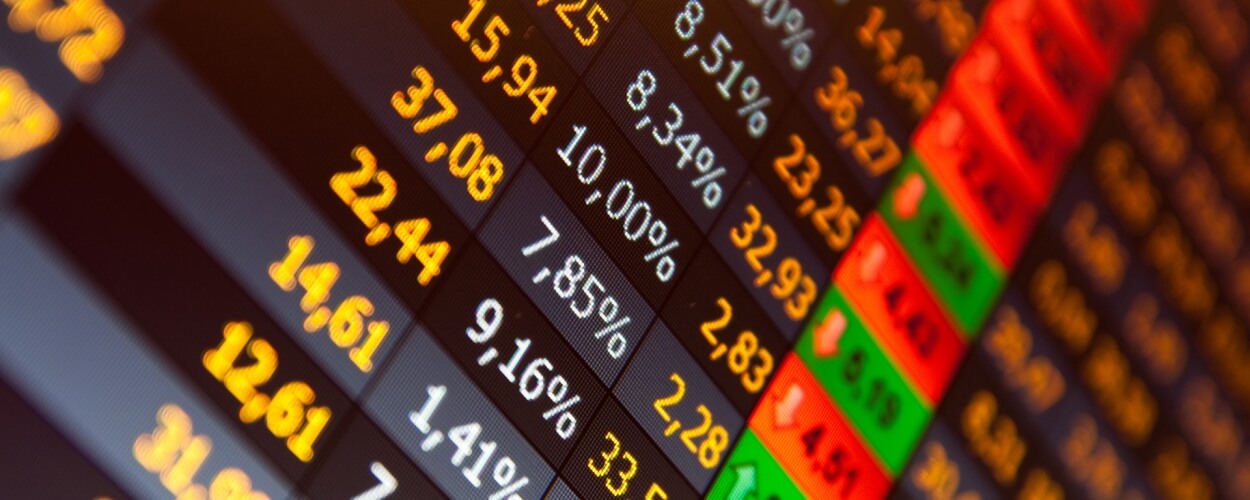 Forex Signals Live
Free Forex Signals are a great opportunity to start trading in the Forex market. A novice trader, reading dozens of pages of new information about classic strategies every day, understand that the classic does not work in the current dynamic market. In any case, in the form in which it is presented in books and manuals. What to do? How to make a qualitative step forward and start making a profit from trading? Today we will try to analyze the advantages and disadvantages of free Forex signals.
There are many services that provide Forex signals for free. The benefits of these services are clear: advertising brokers, selling an advisor, etc. Also, having tried the service of providing signals for free (as a rule, there are certain restrictions), you may be offered paid mailing of forecasts. In any case, the owner of the service will receive his profit. We are more interested in the answer to the question "What will the trader get?", As well as "How effective is this approach?"
It is necessary to distinguish between 2 options for providing forecasts (signals): forecasts provided by professional traders and signals from MTS (mechanical trading system). Taking into account the human factor, signals of the first type are considered more perfect – only a living person can take into account fundamental factors. On the other hand, the robot is not subject to emotions and acts clearly according to a given algorithm, quickly calculating all indicators and outstripping a person in speed.
It is clear that the experience of traders who provide free Forex signals is very important. Therefore, it is worthwhile to familiarize yourself with the real results of using forecasts over the past few months and, if possible, subscribe to a test period of using the service. If this service is not provided, and money is immediately required from you, close this site. Agree, if the forecasts correspond to the declared level, the service has nothing to hide. Moreover, if the test period shows positive results, the trader will be happy to purchase a paid service package.
How is the distribution of forecasts carried out in practice? A notification is sent to the mail or mobile phone with the recommended points of entry and exit from the market for a specific currency pair, as well as stop orders. You can use them or change them a little for yourself. Considering that not everyone can always be at a computer connected to the Internet, many choose long-term forecasts. It is clear that in this case, it is worth using a small lot, taking into account possible rollbacks.
To choose a good service, use the so-called. ratings of forecasts (signals) Forex. Read the description of the first 3-5 participants and start testing
As you can see, nothing complicated. You just need to find a reliable provider of free Forex signals, check the quality of the service and start earning. In addition, nothing prevents you from trading on a separate account yourself, and at the same time using the forecast service.
This service is very similar to the Autochartist service from the broker Alpari. Detailed statistics for each provider allow you to assess the risks and profitability of his trade. The only drawback is the minimum deposit of $ 500 to start, but the service is completely free, and the choice of trader-providers is huge.
How do forex trading signals work?
So, you have funded your trading account and are ready to make some trades. Now is the time to analyze the market and find some attractive trading options. Studying currency pairs can take up most of your free time, and quite often you end up with your market research as lost as you did at the beginning. If it's you, don't despair. You are not alone, therefore professional market analysts and A.I. Programmers came together to create forex signals. But are these signals helpful?
Why do traders use forex signals?
Technical indicators, news, fundamental analysis, who has time to analyze the dozens of trading instruments available on your trading platform? If your life is like mine, it's hard to find the time to do the right market research. But what if someone or something can do all the research for us and then send a report with statistics and clear conclusions?
It's so convenient. The predictions, which usually take hours to complete, simply appear in your inbox or MetaTrader bulletin board in the form of a signal report, all thanks to a team of professional forex analysts working in conjunction with AI technology.
Traders of all levels and experience use the services of a signal provider and related applications. While some forex signaling services are free, others have a fee; There are hundreds, so choosing which to go with takes time and research. Moreover, some perform better than others.
Which Forex Signal Providers Can You Trust?
This question is difficult to answer. Forex signals receive constant updates and performance changes with each update. Signal performance and accuracy also vary from brand to brand. 60% to unconfirmed 92% win / lose rate. At the time of this writing, the performance of one forex signal provider could be high, but that could all change in a matter of days. Keeping in touch with the leading signal providers can take as long as keeping up to date in the forex market. Fortunately, there is a solution.
An easy way to choose a signal provider
To make sure you are getting the latest forex signals, just stick to the better-known and popular services. There is a reason they are so popular! One signal provider worth considering in 2019 is the award-winning Trading Central. For nearly 20 years, Trading Central has been supporting investment solutions for forex traders and is a consistent leader in the industry. Professional analysts monitor the tried and tested Trading Central algorithms, and their performance and reputation are stable, which is why Exness provides free access to Trading Central signals directly on your trading platform.
Tip: Some signal providers have a higher percentage of performance than Trading Central, but their consistency is lacking and not worth mentioning. Try to compare several signal providers. Keep a diary of prediction signals, then go back and check which ones gave the best signals. If most signal providers say the same, then you can be sure.
As always, FX News recommends that you understand every order you place and not blindly follow forex signals or forecasts. Take time to do your own market research, learn and grow as you go.
DOWNLOAD FINANCEWORLD APP OR USE WEB VERSION
Live Trading Signals: Forex, Stock, Crypto, Commodities



create or login to your account to unlock all FinanceWould functionality
MY FINANCE WORLD
And we also recommend subscribing to our FaceBook and Telegram channels in order to receive the most relevant information in demand on the financial markets.