With full signals subscription you get
Access to all 30 trading signals!
2000+ pips every
month and profit
30+% every month!
Personal signal notification!
You not need to watch
the market!
Realtime notifications
to Apps and WEB!
Leading signals provider!
One of the best signal
profitability
on the market!
Stop losing – start earning!
Trade only profitable
on our 30
trading instruments!
Customize signals for yourself!
Get signals only
what you need.
No ADs in Apps and WEB!
CHECK OUT FREE VERSION OF TRADING SIGNALS
Symbol
Buy/Sell
Open
Price Now
Profit %
Symbol
Buy/Sell
Open
Price Now
Profit %
Symbol
Buy/Sell
Open
Price Now
Profit %
GO TO WEB SIGNALS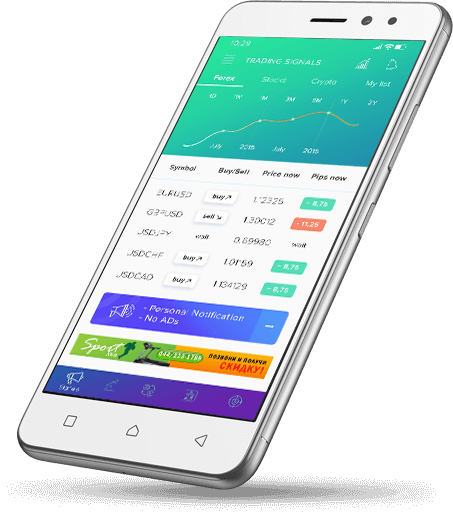 1. AI Analysis
AI analysis of the market, high-quality software developed by our company for many years.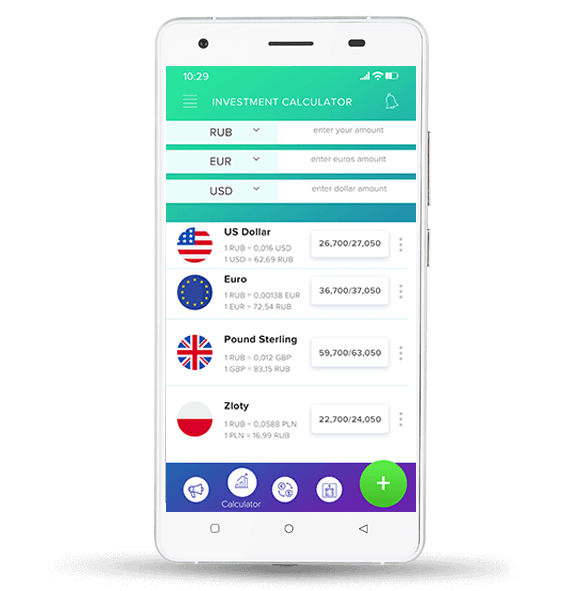 2. Human Analysis
Due to the fact that the market is constantly changing, we analyze it on a daily basis and intervene in our software for even greater profitability.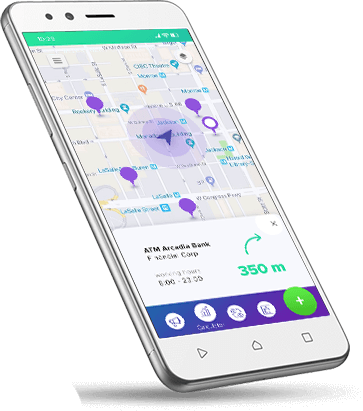 3. Successful trading
These components have made our products very successful and profitable and we proudly present them to all traders.
You can use all our products both in Android and iOS applications and also in the WEB version
GET FULL SIGNALS
5 Days No Risk Money Back Guarantee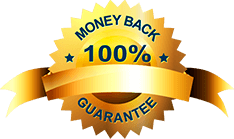 We understand that you may doubt the quality of our products, so we give you a guarantee of your Money Back within 5 days from the date of purchase of any our service.
You just need to click on the Money Back button and make a refund.
We will see your request and cancel your subscription and refund your money for the service with which you made the purchase.
FAQ
Free forex signals
There are many benefits of using a service that offers free Forex trading signals. However, you must be cautious of scammers. These businesses are merely after affiliate commissions and will eventually ask you to pay for the 'free' signals they offer. Scammers usually use obvious methods to lure their clients. For example, they may offer free Forex trading signals to attract traders, only to later ask them to purchase their premium signals. To avoid being taken advantage of, it is best to stick to free services. When choosing a service, make sure to check for its time zone. Some providers only work during certain times, such as the US market hours, and UK traders will probably want to opt for a service that operates around the clock. When looking for a service, look for one that operates in your timezone and not the other way around. Ideally, you should find a service that operates 24 hours a day, 7 days a week.
Copy traders forex
Trading forex can be extremely risky, so choosing a reliable trader to copy is important. While you can choose traders based on their track records, it is important to note that there is still a risk of losing money. Past performance is not a guarantee of future performance, so even a profitable trader may have their first losing week. As with any investment, you should never invest more money than you can afford to lose. There are many advantages to copy trading. Using a service like this allows you to enter the FX market without having to learn about complicated technical skills. The advantage of copy trading is that you can diversify your portfolio by investing in different markets. 85% of all FX transactions take place on the majors, including EURUSD, USDJPY, GBPUSD, AUDUSD, NZDUSD, and USDCHF.
Metatrader 4 copy trading
If you want to follow the trades of another trader in your MetaTrader 4 platform, you can use copy trading signals. These are made available by signal providers and can be easily applied to your chart. The signals can be free to test their effectiveness. Historical results of the signal service can help you decide which signals to follow. By following other traders' trades, you can boost your trading account with their signals. However, you should consider that you cannot follow every signal provided by signal providers. Copy trading signals are provided by professionals, and you can get them without spending money. Thousands of commercial and free signals are available on MetaTrader. They are sorted by their trading results, and you can copy these signals on your demo and real accounts. You can also copy signals without using MetaTrader. The signals will be copied without requiring any manual work on your part. If you subscribe to a signal provider, you will receive professional trades.
Metatrader 5 copy trading
Before you subscribe to any Metatrader 5 copy trading signals, you should consider a few factors. First, you should know how to specify parameters. In general, the higher the risk, the higher the profit, and the higher the commission. Secondly, you should only subscribe to signals that you can trust. Ensure that the provider you've chosen has a good track record for delivering accurate signals. You can see how many subscribers a provider has and whether or not the signals he sends you are reliable. The Metatrader 5 copy trading signals service will include charts of maximum profit and maximum loss. The chart will also include risk analytics and deposit loading. It will give you a sense of what to expect in trading and how to improve your skills. It's a win-win situation for you and the provider! It's always better to use a strategy provider than an unreliable one. Moreover, you'll be able to monitor the performance of your investments with a copy trading service that's worth your money.
Buy stock signals
If you are not sure if you can afford to buy stock trading signals, you can try a free trial offer from a service such as Forex School Online. This UK-based forex and analysis hub has a free daily market analysis and beginners price action course. It offers three stock signals a week based on in-depth analysis of the stock markets. Getting these signals can save you from hours of tedious technical analysis. The best stock signals will give you the name of the stock you should buy and short-sell. When choosing a service, look for an open disclosure of its methodology. If the provider has a history of trading success, it will be honest. If not, it could be misleading. Make sure the service you choose has a money-back guarantee or a free trial so that you can test out its accuracy. Once you know how the service works, choose a service that meets your investment goals. It is best to study the methodology of each signal provider so that you can choose one that fits your needs.
FX mode alerts reviews
FX Mode Alerts is a forex signal service. It offers three different plans that each have different levels of service. You can start with a free trial, or upgrade to a more expensive plan. Its winning ratio is 81.6%, and its trades are proven to beat the markets over 85% of the time. The company says its strategy involves analyzing charts and studying news events. If it can deliver consistent signals, it should be able to earn profits for its subscribers. The main disadvantage of FxMode is that it does not have a license to provide its service. In addition, it is not regulated in any way. This means that traders should only trust a company with a license to provide services. Regulations imposed by financial authorities help ensure fair business practices and prevent fraudulent activities. For example, the capital adequacy requirement ensures that companies have sufficient funds to survive turbulent times.
Best signal provider for forex
If you are looking for a way to earn consistent profits without having to spend hours on technical analysis, a forex signal provider may be the right option for you. These signals give you a set of entry and exit prices and you can act on them at the push of a button. However, finding a reliable forex signal provider can be difficult. Some of them send their signals to your email, while others use a Telegram channel. Several factors are important when choosing a Forex signal provider. First, the service should be transparent about its methods. For instance, some providers may boast of an 80% win rate. But this does not mean that they have been successful. Moreover, you can check the performance of a provider through a third-party source. Another important factor to consider is the cost of the service. A reputable forex signal provider will be very affordable and must disclose all the details about its service.
Crypto daily trade signals
There are numerous crypto daily trading signals available on the internet. Some of them are free, while others require a subscription. One free option is the Crypto Quick Scanner. This is a crypto scanning tool developed by Altrady, a Netherlands-based software company that specializes in new and innovative crypto trading tools and platforms. If you're looking for the best crypto daily trading signals, you can sign up for the premium membership, which has access to stronger signals. Other free options include the Crypto Signals Plus Telegram group, which also offers an HODL portfolio. Additionally, you can get paid buy and sell crypto signals through Telegram. Another option is the Diamond membership, which offers access to all of the above features and more. Signals groups are another great option, as they offer different lessons and newsletters to help you make informed decisions about your investments. Professional traders are more than happy to share their knowledge, so they will also provide valuable advice. A quality signals group will consist of people like you, who pool their information, analysis, and money to share with you. They will also be able to give you recommendations based on their own experience and results. Choosing a signal group that is reliable and trustworthy can ensure a more successful trading career.
What subscription options exist
We have 4 subscription options: a monthly subscription for 27 USD, an annual subscription for 195 USD, a 1-day subscription for 2 USD, and subscription that disables advertising for a year for 7 USD.
Can i cancel my subscription
Yes, you can cancel your subscription to your account at any time. Just click on the button on your personal cabinet.
How can i subscribe
In order to subscribe, you need to register a personal account, log in to your personal account, and select the payment method that interests you and choose the subscription plan.
How can i use my subscription
After you subscribe, you can enjoy all the benefits of a subscription and PRO Signals using the iOS and Android applications or by switching to the WEB version of signals.
How can I contact you as a user of the service
You can go to the Contact page and write us a letter. For some time we will answer you. Usually, it is up to 2 hours on workdays.
I dont undestand how to use PRO Signals on iOS, Android or WEB
Please go to FAQ Page and there you can find all necessary information on how to use the APPs or WEB versions.
I have additional questions for which I did not find answers in this FAQ list
In this case, go to the FAQ page and find the question that interests you. There you can also contact our support. The answer is usually up to 2 hours on workdays.
You can use all our products both in Android and iOS applications and also in the WEB version
GET FULL SIGNALS
create or login to your account to unlock all FinanceWould functionality
MY FINANCE WORLD
And we also recommend subscribing to our FaceBook and Telegram channels in order to receive the most relevant information in demand on the financial markets.