Learn

To All Posts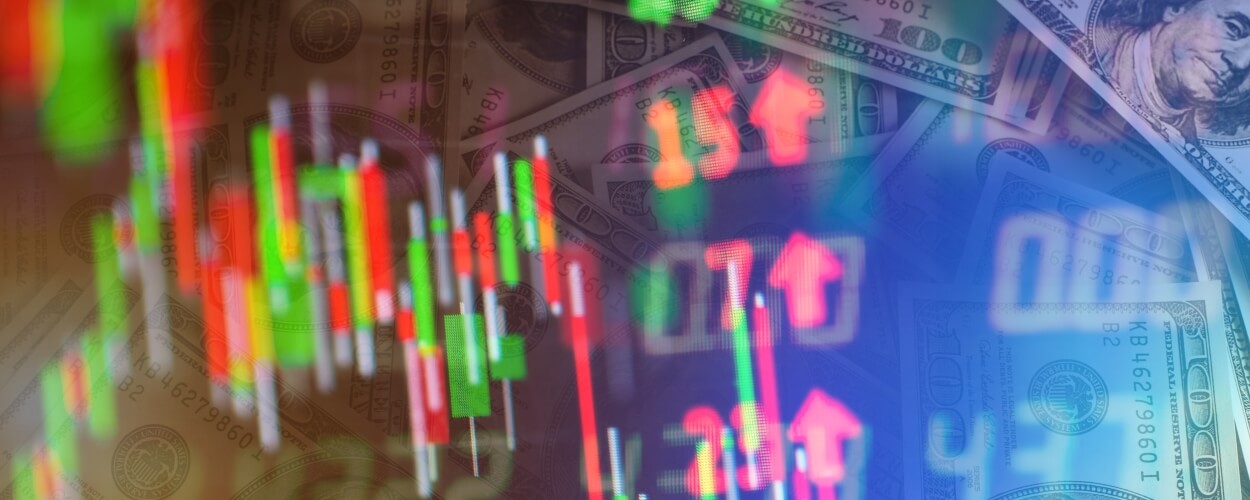 Trading Apps
Electronic trading platform – a computer system that can be used to place orders (buy/sell) of financial products such as stocks, bonds, currencies, commodities, and derivatives with financial intermediaries such as brokers, dealers, market makers or stock exchanges over the network … Such platforms allow users to trade electronically from anywhere, in contrast to traditional floor trading and telephone line based trading.
The term "trading platform" is usually used to avoid confusion with the term "trading system", which is most often associated with a trading method or algorithmic trading strategy rather than a computer system. used to place orders.
Basic internet trading systems
The first Russian Internet trading system developed by the employees of CB GUTA-Bank. originally called Remote Trader, then the name was changed to GutaBroker. The system received its final name OnlineBroker in 2003.
Access to trading systems
Moscow Exchange, Forex. Information support: Interfax, Prime-TASS [3], analytical reviews by market sectors from VTB24.
Services
Margin trading. "Leverage" for lending with securities and cash. Online limit control + automatic margin lending. Building time series online. Data export to external analytical systems. The second-level gateway allows you to integrate GutaBROKER with the sub-brokers accounting system, conduct non-trading operations (money transfers, withdrawals, depository operations, etc.).
Support of means of the electronic digital signature "Inter-PRO".
Margin trading, automatic calculation of commissions. Possibility of broker servicing of other market participants and their clients (sub-brokering), in the stock and derivatives markets. Possibility of connecting mechanical trading systems and automation of trading operations. Pending orders and their batch placement in the trading system. OTC transactions based on broker quotes. Data export to Excel, databases (ODBC), Metastock, and Omega Tradestation technical analysis systems. Charts. Built-in programming languages: QPILE, QLUA.
Support for electronic digital signatures certified by FAPSI – Verba-OW, Crypto Pro.
The interface is in Russian and English.
Crypto platforms
In 2013, electronic trading crypto platforms based on blockchain technology (from the English blockchain) began to appear. Such platforms are distinguished by the presence of a built-in payment instrument – cryptocurrency. The decentralized principle of the platform's operation eliminates the risks typical for conventional electronic trading platforms, namely: theft or blocking of funds on the account, the possibility of asset counterfeiting, or the closure of the site. The platform algorithm is responsible for the sale and purchase, which removes the need for traders to trust each other and, in fact, the platform. These crypto platforms include: BitShares, Mastercoin, Nxt; other platforms are announced as well.
Access to trading systems
Forex, through additional gateways the Moscow Exchange, the Ukrainian Exchange, and a number of other exchanges around the world are supported.
Media Support: Standard gateways are available to connect news from many sources, including Factiva (a division of Dow Jones & Company).
Mobile applications for traders
The stock market has one interesting feature: since everything on the stock exchange is related to events around us, then by following stocks, you will usually be aware of everything that is happening in the world. Is it the rainy season in Venezuela? Take a look at Starbucks promotions. Volkswagen caught on emissions scam again? It is worth waiting for their stock price to bounce off the bottom before investing in them. Escherichia coli found again in Chipotle restaurants? It's time to take a closer look at their stocks and buy them when they are cheap enough. Whether you are looking for attractive companies for long-term investment or looking to make a short-term trade in some commodity (like copper or oil), the stock market makes our hearts beat faster, inspires us, and often leaves us in a fool. That is why an investor cannot do without special mobile applications. Among them, there are not only those that help find a reliable dealer, but also social networks, newsletters, and even full-fledged mobile trading platforms, thanks to which even inexperienced beginners can engage in investing and trading.
Robinhood
Robinhood is mentioned in all stock market app reviews because it is really very good. The most important thing for brokerage firms is the commissions they charge their clients for using their money in transactions. Even independent traders usually pay commissions per trade on the broker platform they use. However, Robinhood is a free trading platform where you can trade stocks of companies and exchange-traded funds without paying a cent for your trades. Robinhood earns income from accumulated interest from its users' accounts. Moreover, this platform allows users to create personalized lists of securities they are interested in and receive real-time information about market data and quotes. Robinhood is a beautiful modern app with a user-friendly interface. If you are going to trade in the stock market, you cannot do without it.
Yahoo Finance
Yahoo! may be treated differently, but their financial news over time has earned the highest reputation among investors for being accurate and covering all aspects of financial activity. At some point, Yahoo Finance launched the app, and today it is the most trusted source of financial news and the latest news from the stock market. With the help of this modern and beautiful application, users can track in real-time the quotes of stocks of companies that interest them, and find out the latest news about them, as well as compare various securities with each other, follow the investment portfolios of other users and get full access to the entire information on Yahoo Finance.
Betterment
Some people are intimidated by the concept of trading, in which you just need to set the trading conditions and do nothing else, but many users are just crazy about the Betterment app because it seems to make it easy to make money. This so-called independent Robo-consultant – Betterment invests your money for you using a set of complex algorithms, choosing the best stocks for you according to your budget and lifestyle. If you think this is too good to be true, then the creators of Betterment claim that after 30,500 test periods, their portfolios performed 88% of the time better than comparable portfolios of stocks, which were managed by human experts. Once again: not the same numbers, but the best ones. The best thing about this application is that the amount of the initial investment can be anything.
DOWNLOAD FINANCEWORLD APP OR USE WEB VERSION
Live Trading Signals: Forex, Stock, Crypto, Commodities



create or login to your account to unlock all FinanceWould functionality
MY FINANCE WORLD
And we also recommend subscribing to our FaceBook and Telegram channels in order to receive the most relevant information in demand on the financial markets.