Learn

To All Posts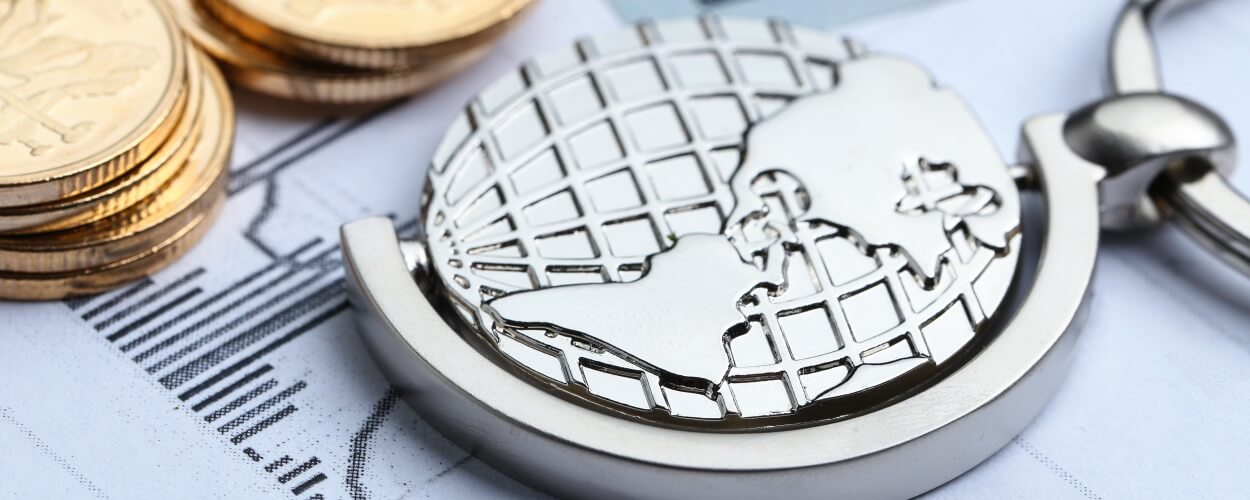 Trading
Trade – a branch of the economy and a type of economic activity aimed at the implementation of sale and purchase, exchange of goods, as well as related processes: direct customer service, delivery of goods, their storage, and preparation for sale.
In a narrow sense, trade is called the negotiation process of coming to an agreement on the material terms of the transaction.
Trade exchange is usually carried out with the help of money, but there is also non-cash trade – the direct exchange of goods, barter.
Trade Is a significant source of tax revenues to the budget of a country or region.
Trade as a type of activity refers to intermediary services, it is considered as an auxiliary link in the movement of goods from producers to buyers.
The isolation of trade into a separate branch of the economy is associated with the social division of labor and the allocation of commercial capital as part of industrial capital, which is due to the desire for more efficient use of available resources.
Types of trade
According to the place of purchase and sale, a distinction is made between internal and external trade. Domestic is carried out on the territory of one country and is divided into wholesale and retail trade.
External is a trade between countries (international trade) and is divided into import, export, and transit.
Wholesale any activity on the sale of goods to those who acquire them for the purpose or further use as raw materials (processing, sewing), or resale. Therefore, in the wholesale trade, goods are purchased in large quantities and in large volumes.
Retail– This is a special activity of people associated with the implementation of the act of purchase and sale of goods to end consumers. This activity is a set of specific technological and economic operations aimed at servicing the exchange process and is the final link in the movement of goods in the sphere of circulation.
Types of retail
Stationary trade
Trade carried out in specially equipped buildings (parts thereof) and structures intended for trade.
Commercial buildings and structures form building systems that are firmly connected by the foundation with the land plot and connected to utilities. This category of shopping facilities includes shopping centers, shops, pavilions, and kiosks.
Non-stationary trade
Trade carried out on the principles of distribution and distribution trade, as well as other objects of trade organization that are not classified in accordance with the requirements for stationary trade.
Delivery trade
Retail trade carried out outside a stationary retail network using specialized or specially equipped vehicles for trade (auto shop), as well as mobile equipment used only in a set with a vehicle.
Assorted trade
Retail trade carried out outside a stationary retail network through direct contact between the seller and the buyer at home, in offices, organizations, enterprises, transport, or on the street (see, for example, a peddler (hawker), a wandering trader, a peddler, a salesman, a bookseller) …
Distance selling or trade according to samples
Parcel trade – retail trade carried out on orders carried out by mail.
Distance selling is the same as mail order trading.
Internet commerce
Trade by samples – retail trade with a choice of goods by the buyer based on samples, descriptions of goods contained in catalogs, brochures, advertisements, booklets or presented in photographs and other information sources.
Online trading is a type of pattern trading.
Commission trading
Retail trade, involving the sale by commission agents of goods transferred to them for sale by third parties – committees, under commission agreements. Commission trading involves the participation of three parties in a trading operation – the commission agent, the principal, and the buyer.
Bazaars
Retail outlets for food and merchandise (often outdoors or in malls).
Trade fairs
Regional fairs are organized periodically or one-time. They are carried out by the executive bodies of state power or local self-government bodies (in the constituent entities of the Russian Federation), executive bodies of other member states of the Customs Union, together with the prefectures of the administrative districts of the city of Moscow, in the established place.
In Russia, at regional fairs, it is allowed to sell agricultural products, food, and non-food products of light industry produced in the territory of the member states of the Customs Union, products of folk arts and crafts, handicraft products, and other goods.
Weekend fairs
Weekend fairs are regularly organized at the designated location. Held on Friday, Saturday, and Sunday. At weekend fairs, it is allowed to sell agricultural products and food products produced in the territory of the member states of the Customs Union.
Specialized fairs
Specialized fairs are organized periodically or one-time. Conducted by the executive bodies of state power of the city of Moscow, legal entities, individual entrepreneurs. At specialized fairs, at least 80% of the seats are intended for the sale of goods of the same class in accordance with the All-Russian Classifier of Products or Goods of the same region of origin or goods related to a single topic.
Festivals (street food)
Festivals that showcase culinary arts, food tastings, and the sale of agricultural products, food, and non-food products, handicrafts, and handicrafts. Such mass festivities are held on a permanent and non-permanent basis in the open air in squares, in parks, in the natural architectural and historical interiors of castles, and in other places of interest.
Trade participants
In some cases, in practice, one and the same person can be both the seller and the buyer of the goods.
Trade history
Trade, as a process of exchange of commodity-material values, has been known since the Stone Age. As at that time, and now, the essence of trade is an offer to exchange or sell commodity-material, as well as intangible values ​​in order to benefit from this exchange.
Trade arose with the emergence of the division of labor, as an exchange of surplus products and goods. The exchange was at first natural; with the emergence of money, the prerequisites arose for the establishment of commodity-money relations. Trade is one of the most powerful factors in the historical process. There is no period in history when it would not exert more or less influence on social life.
DOWNLOAD FINANCEWORLD APP OR USE WEB VERSION
Live Trading Signals: Forex, Stock, Crypto, Commodities



create or login to your account to unlock all FinanceWould functionality
MY FINANCE WORLD
And we also recommend subscribing to our FaceBook and Telegram channels in order to receive the most relevant information in demand on the financial markets.