Learn

To All Posts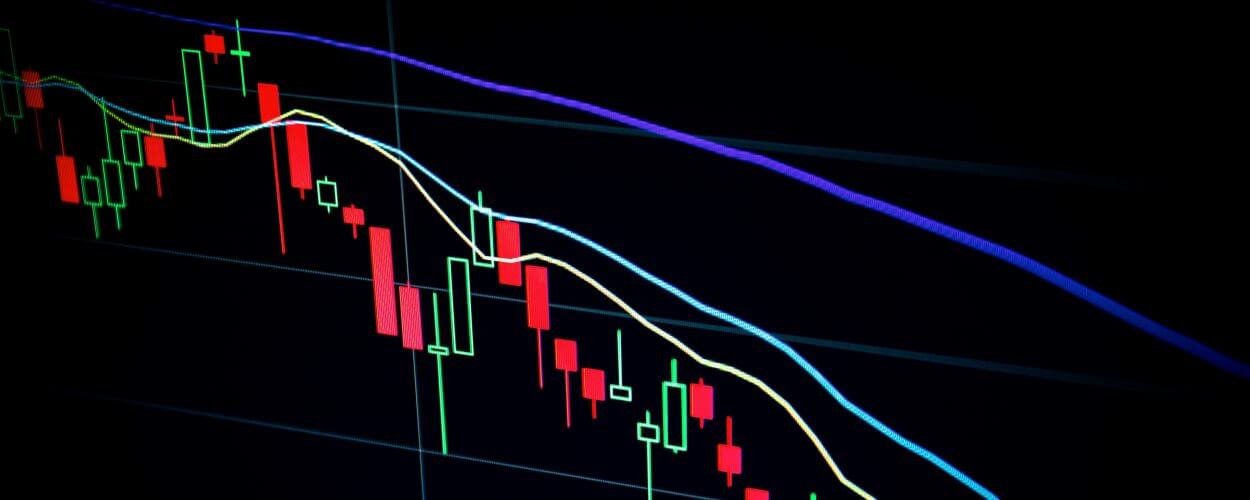 Learn Forex Trading Online
How to learn how to make money on the Forex exchange and what tools for teaching trading are effective?
"Forex" Is an international currency market open to everyone. Whether it is difficult or easy to trade on it and how profitable it is a matter of personal ambition and preparedness. The simplest rules can be mastered in a few hours, but if you want to become a top-class player, you should tune in to more serious work.
Financial markets are built on the principle of generating income by playing on the difference between the purchase price and the sale price of assets. The universal asset is currency. Even those who have never dreamed of gambling on the stock exchange know that a currency can be sold profitably during a period of its growth in price or bought profitably during a recession. The winner is the one who is constantly aware of market trends, is ready to act, and has the necessary theoretical knowledge. The latter is the most difficult, because no university trains traders, and it is easy to get confused in the huge amount of literature, special courses, and training programs. The possibilities of the Internet have increased both the activity on the exchange, and the rates, and the volume of information – high-quality and low-quality. How to build your training in Forex trading?
Forex webinars
The simplest acquaintance with Forex can take place at a webinar. This is one of the forms of video learning to play Forex on the Internet. There are a number of companies that offer free and paid courses for beginners and advanced traders. By signing up for the webinar, you will be able to receive the necessary information online on the appointed day and hour. Recordings of webinars that have already taken place are usually available for free on the websites of broker companies serving clients in the Forex market.
This is a unique opportunity to choose a practitioner who will share with you the secrets of his skill, and not miss the next classes that he will teach. All this requires only an Internet connection. Over time, many have their own idols, every word of which can bring profit. The disadvantage of training on webinars is the lack of feedback from the host. In addition, you yourself will have to draw up a plan for your training and organize the information received. This is a plus if you already have some knowledge, and a minus if you are a complete beginner.
Seminars
Face-to-face seminars of "Forex" – training, which gives an opportunity to get acquainted with specialists in person, ask additional questions, and discuss what was heard in the circle of other futures traders. Seminars are usually held according to a specially designed program that allows you to alternate theory and practice, to assimilate knowledge most effectively.
Basic courses provide information about the possibilities of making a profit in the financial markets, the peculiarities of currency and stock exchanges. They also allow you to practice a little on your own trading.
These will be the very basics of working in the Forex market, but without them, you will not be able to go further. Taking a course is a good decision if you can carve out a few hours a week for it.
Literature
The book was and remains a source of knowledge, regardless of the development of new technologies. You can use the literature whenever you have free time, you can reread it and analyze the information anew. Some of the textbooks are available online for free download, but there is a price to pay for truly valuable literature. The disadvantage of book learning is that you are stewing in your own juice and will not know if you made the right conclusions from what you read until you win or lose on the stock exchange. Learning to work in Forex in this way can be associated with increased risks, so it is best to use all available training methods. This raises the question of planning time and finances.
Paid versus free tuition
What can and should be done for free? First of all, it is reasonable to approach the choice of information sources. There are a lot of unscrupulous companies offering to teach you how to earn $ 200 a day for a small reward. Catchy slogans are likely to lead you not to victory, but to financial ruin. Real business sharks, from whom one can and should learn, do not need such cheap effects. It is in their interest to support the market in all possible ways, including training specialists.
Look for the websites of companies that are ready to provide free training in all possible forms: face-to-face, online, in the form of individual or group lessons. As a rule, these companies have their own methodological literature.
In order for your account to remain active, you must conduct at least one trade within 30 days. Such a regime does not oblige you to anything if you are seriously considering becoming a trader. If you haven't made any transactions in a month, the account is closed. When you practice your skills, you can open a real trading account and start your first trades. Thus, at the first acquaintance with Forex, free training will take the overwhelming majority of your time, unless you need to force events. Otherwise, just sign up for some well-paid beginner courses and take the training.
In the process of practical work with a free practice account, you may have questions, the answers to which you would like to receive as soon as possible. A huge amount of free educational materials that are not systematized in any way will complicate this process. As a result, you will still end up paying for a specific book, seminar or webinar, individual lesson, access to certain necessary materials. This will seriously save you time and increase the effectiveness of your training.
But a truly high-quality education in the field of foreign exchange trading in the Forex market can be obtained only in specialized educational institutions – academies, universities, and trading institutes – licensed to carry out educational activities. The result of training in such educational centers can be the receipt of:
short-term professional development certificates;
certificates of additional education under the program "Fundamentals of trading in financial markets";
state diploma on professional retraining with the assignment of the qualification "trader".
In specialized educational institutions, teaching is conducted with the participation and under the guidance of experienced currency strategists, financial market analysts, successful practicing traders, and portfolio investment specialists.
Forex trading training programs
What are the typical educational programs devoted to trading on the international currency market Forex, and what thematic sections do they consist of? Before answering this question, let's focus on three important points.
At first Online currency trading is a practical discipline that is nevertheless based on a deep theoretical foundation. Therefore, any training in Forex trading is a symbiosis of theory and practice.
Secondly, people who have firmly decided to devote themselves to trading on "Forex" or are just thinking about it, having an economic education without trading practice, or practicing traders, but with gaps in knowledge in economics – these are all different categories of listeners, and they all require a different approach to teaching forex trading.
Thirdly, course trainees have different employment and geographic distance from the Forex trading training centers. For example, of those who are busy at work, some can allocate their entire vacation, others – only weekends or only evenings, to take a course on Forex trading. Of those who live in regions where there are no branches of educational centers, not everyone can or want to come to another city to master the Internet trading program.
All modern educational programs "Forex" take into account the above features of training in trading and are focused on different levels of training of students. At the same time, various proportions of theoretical knowledge and practical skills are laid in the structure of the courses:
For beginners – a basic course on the basics of trading (theory – 70%, practice – 30%).
For working forex traders – an advanced course aimed at increasing experience (theory – 50%, practice – 50%).
For experienced Internet traders – an in-depth course with a high proportion of master classes (theory – 30%, practice – 70%).
For experts of the Forex market – specialized research and scientific and practical exchange of experience.
Depending on the desires and capabilities of the listeners, training in educational organizations is provided according to a full-time, part-time or individual program that allows you to control the time, intensity, and density of each lesson. As part of the distance form of learning to trade in the Forex market, educational institutions provide students with such training tools like webinars, video courses, online consultations, interactive tutorials, closed specialized forums, and "interest clubs". Full-time, especially intensive, form of training involves continuous contact with coaches in the process of conducting masterclasses, seminars, discussion sessions, lectures, workshops, and internships.
A typical forex trading training course for beginners contains approximately the following set of topics:
How the international currency market Forex works: principles of work, market participants, currency pairs and quotes, indicators, rules and conditions of trade, and conclusion of transactions – basic concepts and terms.
Trading and analytical platforms and client terminals. Differences between software: speed and performance, functionality and usability of the interface, compatibility, and security. Review of Forex platforms: MetaTrader 4 and 5 (MT4, MT5), Ninja Trader (NT), VertexFX Trader, cTrader, Mirror Trader, ZuluTrade.
Technical and fundamental analysis: differences and conditions of use.
Graphical analysis: levels, lines, trends, channels, patterns, Japanese candlesticks, waves.
Mathematical analysis: trend indicators and oscillators.
News analysis: features of the news trading method.
Risk mitigation methods: money management, diversification and portfolio investment, profit fixing, and the Stop loss – Take profit order placement algorithm.
Trading strategies and systems: types, principles of formation and performance evaluation.
Trade automation: signal providers and "mirror" trading in the Forex market, expert robots and programming algorithms, testing and optimization of trading systems and advisors.
The sequence of sections, their names, and the structure of the educational program in different educational organizations and forex brokers may differ from the above list, but these differences will not be significant. In addition, within the framework of the training course for "green traders", much attention is paid to mastering the conceptual apparatus of the Forex market.
Any education is, first of all, self-education, but it will turn out to be hopeless if over time it does not receive support from curators, mentors, trainers, coaches – practicing forex traders … – inevitably there will be a need to exchange experience and obtain systematized knowledge. In addition, you should not be under the illusion that free education in Forex trading will provide some kind of economic effect. Yes, it will increase literacy, but no more. Therefore, at a certain stage of professional growth, you still have to look for high-quality paid programs that will allow you to learn how to make money on the difference in exchange rates.
DOWNLOAD FINANCEWORLD APP OR USE WEB VERSION
Live Trading Signals: Forex, Stock, Crypto, Commodities



create or login to your account to unlock all FinanceWould functionality
MY FINANCE WORLD
And we also recommend subscribing to our FaceBook and Telegram channels in order to receive the most relevant information in demand on the financial markets.