Learn

To All Posts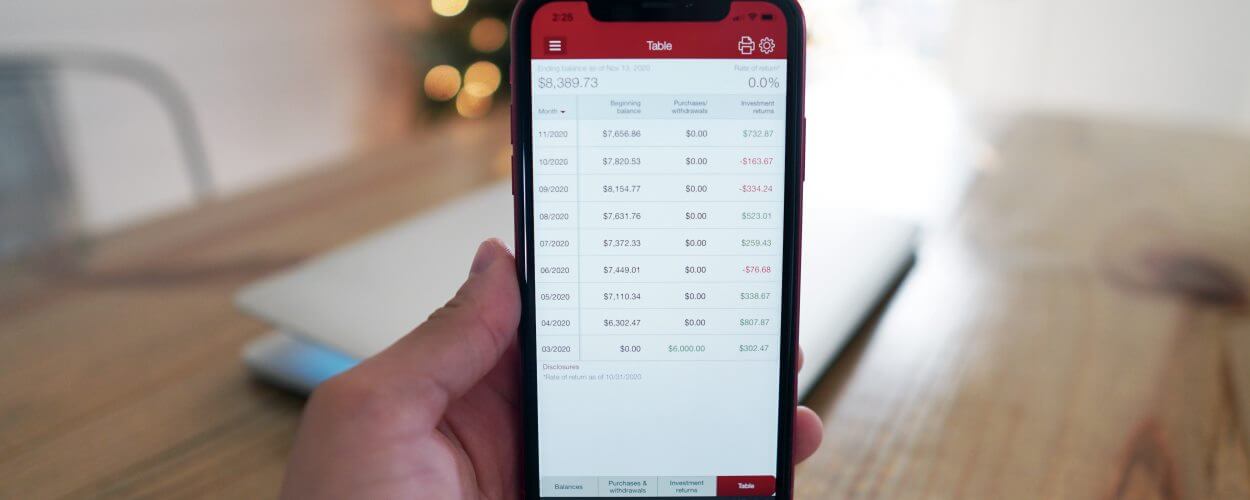 Is Forex Trading Profitable
How much you can earn in the Forex market is the main question for those who are just mastering trading. But there are no exact answers to it. Everything very much depends on the circumstances: the state of the market, the skill of the trader, the size of the deposit, the accuracy of the analysis, and many other important things. Meanwhile, constant stable earnings on Forex have become a reality for many thousands of traders. Let's figure it out.
How much can traders earn?
In international practice, professional asset management organizations – various investment funds – on average across the industry show an average annual return per dollar invested in the amount of 15% – 20%. Of these, the most successful are 30% -40%. These numbers can be considered a target reference for a trader to understand how much profit he can make.
Profitability factors
the state of the market. Over the past year, from summer 2014 to summer 2015, millions of traders were able to earn money on Forex. The fact is that during this time the dollar has risen in price against the euro by 30% – we all know about this. Meanwhile, the EUR / USD pair is the most popular Forex market tool, traded by millions of traders around the world. At the end of the year, all of them will receive, respectively, 30% of the profit, which is close to the maximum indicators. (See the graph in the figure).
the size of the deposit. An important factor limiting the trader's ability to make money on Forex. 30% profitability for the EUR / USD pair from 100 dollars or 1000 will be, respectively, 30 dollars and 300. Therefore, it is logical to assume: if a trader is really going to live on the money earned on Forex, then he needs to have a certain initial deposit, which, taking into account the average profitability on the market will be able to satisfy his needs for earnings. In addition, the risks when trading with a small deposit increase many times, while a deposit of sufficient size allows trading risks to be reduced. Due to the small size of the deposit, traders are often forced to abandon interesting and profitable transactions, since there are risks of losing the entire deposit.
trading strategy. A good market situation and sufficient start-up capital will not save a trader from losses if he conducts ill-considered and unbalanced trading. Therefore, each trader should develop his own trading strategy and stick to it in his work – this will allow him to control the degree of risks and avoid unnecessary losses.
What profit can I get?
In order to understand how much it is possible to earn on Forex with TeleTrade, you can refer to the practice of our successful traders. The company has launched the Master-Invest project, within which the company's clients discover their profitability, and you can assess how successful and profitable their trading is. Moreover, this project is designed to copy transactions. That is, if you like the success of any project participant, you can connect your account to his account and copy his transactions. This will allow you to kill two birds with one stone: firstly, to make a profit, and secondly, to learn and feel more confident to work on the market independently.
Profitable Forex trading
Forex trading can be both profitable and unprofitable. Everyone wants to trade profitably, but not everyone adheres to the "recipe for success". The secret of successful trading is simple – persistence in achieving the goal, constant learning, and work on yourself. In this article, we will take a step-by-step look at the algorithm of a trader's actions – from beginner to professional, typical beginner mistakes, and ways to improve your trading.
The relevance of Forex trading
Probably everyone would like to earn decent money sitting at home at the computer and spending no more than an hour or several hours a day on it. All this is quite real if you are a Forex trader. A trader's profit can reach several hundred dollars from one transaction, depending on the size of the deposit, the volume of the transaction, and the aggressiveness of the trade. Another question is that there are not so many successful traders – according to statistics, less than 5%.
The truth is that many people try their hand at trading, spend months and years, but do not achieve stable results. Profits are often short-term, insignificant, and trading over long periods of time, the trader loses money. So is it possible to make money on Forex steadily?
Oddly enough, yes. There are 2 ways to trade profitably – do (trade) what everyone is doing, or choose your own original way.
The recommended broker for trading is Alpari or RoboForex.
Forex trading – start!
A complete newcomer to Forex acts in approximately the following way:
starts reading a book on trading. As a rule, he does not read to the end, because it gets too boring if the book is dry, or the trader simply lacks persistence.
enrolls in online courses, but does not attend webinars, glimpses in the recordings ("I know this, and this, too, let's move on").
downloads a huge amount of information on the network – all kinds of videos, super strategies, trading robots, etc.
makes money on a deposit, which successfully loses within a couple of days or weeks. Sometimes it wins, but then it still "flushes" the depot.
In the end, a "mess" is formed in the head of a novice trader from the information received, the trader realizes that currency trading is a very complicated process and leaves trading in order to "try his luck" again after a while.
How does the "right" trader work?
Reads a popular book about trading. Analyzes examples, look for analogies in the real market in the MT4 terminal. Summons or writes down important thoughts and ideas. He reads the book, sometimes repeatedly referring to individual chapters.
undergoes online or offline trading training. It is practiced on a demo account with the subsequent transition to real (cent account).
clearly filters information. Downloads and reads only the essentials, not everything.
deposits large amounts only after having tested his trading system on a cent account with a small deposit.
As you can see, the differences are cardinal and significant. Let's learn from the "right" trader.
Positional Forex trading
When trading positionally, a trader can hold trades from several days to weeks, sometimes months. Positional trading is convenient because it takes a minimum of time and uses long-term trends that are more stable than trends on, say, H1 or H4. Also, there are fewer nerves in positional trading compared to more aggressive trading methods.
Positional trading requires a large deposit. Today this is not a problem: cent accounts from Forex4you broker, incl. swap-free accounts and a minimum lot of 0.01 allow you to use position trading even with the minimum amount on the balance – from $ 100.
Forex trading intraday (intraday)
Most traders use this type of trading. All you need to do is find a trend (price channel, etc.) and follow the news. Trading with the trend, news, pullbacks, rebounds from the channel walls, etc. is already a question that everyone must answer for themselves. Intraday trading is, on average, more profitable than positional trading, due to the larger number of transactions and their significant volume. In positional trading, volumes will be less, and good profit is possible only in case of a strong trend movement.
Scalping as aggressive forex trading
Scalpers are the most aggressive traders. Dozens and hundreds of transactions per trading session – this is what their Forex trading looks like. Scalping requires nerves of iron, great experience, and endurance. Probably the most profitable way of trading, but also the riskiest.
findings
Study technical analysis. Learn from successful traders. Keep a diary and analyze your trading constantly. Set a goal and walk towards it. This is the only way you will become one of the successful traders.
When you make your first money in Forex, you will see that the brain work really pays well.
DOWNLOAD FINANCEWORLD APP OR USE WEB VERSION
Live Trading Signals: Forex, Stock, Crypto, Commodities



create or login to your account to unlock all FinanceWould functionality
MY FINANCE WORLD
And we also recommend subscribing to our FaceBook and Telegram channels in order to receive the most relevant information in demand on the financial markets.