Learn

To All Posts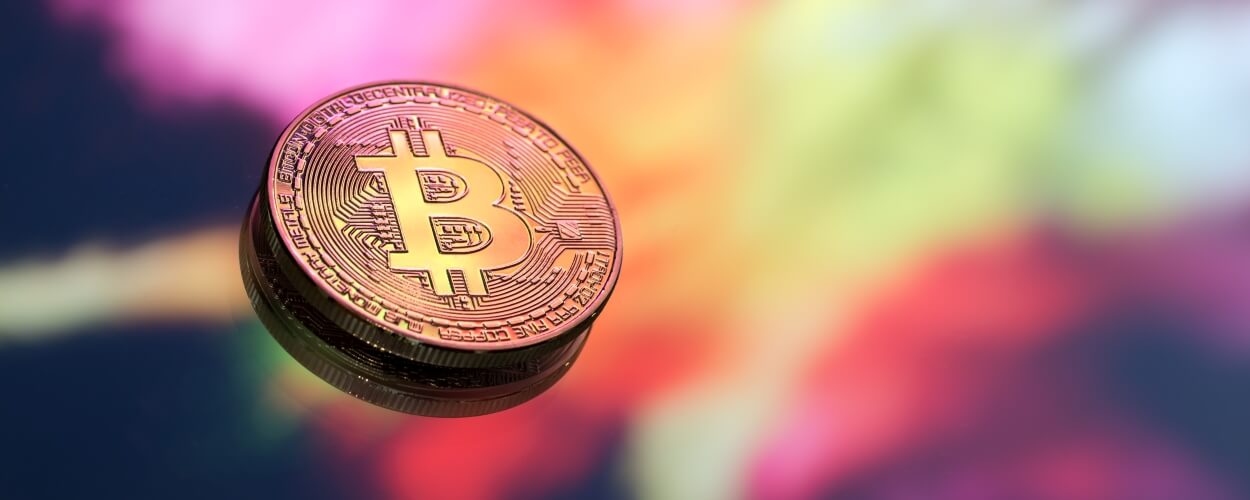 Bitcoin Trading App
Bitcoin trading is the exchange of cryptocurrencies based on those prices that are determined by the market. Bitcoin trading has two main goals: either buy digital assets at a lower price or sell them at a higher price.
Bitcoin trading takes place on different platforms – websites, desktop, and mobile applications. Mobile applications allow traders to trade using their smartphones anywhere and anytime. They also give traders the ability to instantly monitor the market situation on their devices. If you are investing in bitcoin or trading, then you need an application for trading, because digital assets are very volatile and you are required to make quick decisions.
In this article, we will highlight the best cryptocurrency apps on the market. Most often these are products from leading trading platforms, while others are third-party applications and API platforms that are able to connect to multiple exchanges. However, before choosing an exchange/application, you should carefully study them to suit your needs.
Binance
Binance is one of the leading cryptocurrency exchanges in terms of user care and trading volume. The exchange has low trading fees and has its own Binance Coin (BNB) token, which also helps reduce trading costs.
Binance users can access its services through desktop apps for Windows and MacOS. In addition, the company offers a mobile app for Android and iOS. The Binance mobile app has a user-friendly user interface to buy/sell cryptocurrencies; view trading history, open orders, and cryptocurrencies with their equivalent value in USD. Traders can use the limit/market order and stop-limit functions.
However, there are no professional trading services in the app as they are only available on the website. However, the Binance app appears to be the best cryptocurrency app for its speed, ease of use, and portability.
In addition, users have access to more than 350 trading pairs and using the settings, you can display only the ones you need. The Android application can also be downloaded in apk format or installed from the Play Store. The iOS app can be installed from the app store or via the Binance website by scanning a QR code.
KuCoin
The KuCoin trading platform is designed for newcomers to cryptocurrency trading. KuCoin is legal in most countries around the world. On KuCoin, users can access trading with a 0.1% commission paid using the platform's own token known as KuCoin Shares. This token also allows you to have a stake in KuCoin's business, and its holders can receive dividends from the company.
Trading on KuCoin is available through a mobile app compatible with Android and iOS. Application users access the wallet, buy, sell, deposit, and withdraw cryptocurrency funds. The application has a very user-friendly interface. More than 300 coins are listed on the KuCoin exchange. Additionally, NEO coin holders can also earn GAS tokens and this feature is only available on this exchange.
RobinHood
The Robinhood app is a tool for accessing financial markets. Robinhood allows users to trade US stocks and ETFs. Since 2018, the service has begun to implement cryptocurrencies. Trading is commission-free and you don't even need an account to get started. It looks like this feature makes RobinHood one of the most attractive cryptocurrency apps out there.
The service has a simple user interface designed for easy trading of stocks and cryptocurrencies. Selling shares allows you to instantly receive funds without waiting for several days.
RobinHood services are available in both the desktop program and the mobile app, which can be downloaded from Google Play or the App Store. The platform is well suited for those new to crypto trading. RobinHood apps adhere to standard security procedures such as KYC.
Tab Trader
Tab Trader is a free trading terminal for leading cryptocurrency and bitcoin exchanges such as Coinbase, Binance, and others. The service is available in 178 countries and has 400,000 users.
The platform allows users to conduct cryptocurrency trading, use the functions of limit/market orders, stop loss, take profit, and the function of calculating positions on different cryptocurrency exchanges. A distinctive feature of the Tab Trader application is that all trading accounts are launched from a single interface. In addition, Tab Trader can notify you of price events.
API keys are stored encrypted on a cryptocurrency exchange, so users can be sure that third parties do not have access to funds. Tab Trader is compatible with both Android and iOS.
Coinigy
Coinigy is a cryptocurrency trading and portfolio management tool with unique features. It has a user-friendly interface for traders who need access to coins simultaneously on multiple exchanges. The platform is constantly expanding its capabilities, and now users have access to more than 45 cryptocurrency platforms, including Binance and KuCoin.
Coinigy's services are available in both desktop and mobile applications that can be downloaded from Google Play and the App Store. The platform is well organized and presents a large amount of data in an easy to understand form.
It should be noted that Coinigy is not a free service. You can use a free trial period that lasts 30 days. After this period, the user buys the status of a professional trader for $ 18.66 per month. There is also access to a professional API for $ 99.99 per month, which means unlimited trading without additional commissions, high-quality high-definition charts, advanced TA tools, and increased security.
Conclusion
Cryptocurrency trading platforms are now on the rise. The rise of cryptocurrencies also means that investors and traders need unique features to meet their needs. In turn, developers offer more and more new solutions. It should be noted, however, that not all trading platforms are the same. Each has its own advantages and disadvantages that you need to study before you start using them.
The above-mentioned cryptocurrency bitcoin applications are easy to use and diverse in their functions, and they are among the best. However, this list is not exhaustive as new products appear on the market every day. You should always carefully study a new cryptocurrency product before settling on it. It should be remembered that scammers always seek to exploit the ignorance of their victims.
DOWNLOAD FINANCEWORLD APP OR USE WEB VERSION
Live Trading Signals: Forex, Stock, Crypto, Commodities



create or login to your account to unlock all FinanceWould functionality
MY FINANCE WORLD
And we also recommend subscribing to our FaceBook and Telegram channels in order to receive the most relevant information in demand on the financial markets.