Learn

To All Posts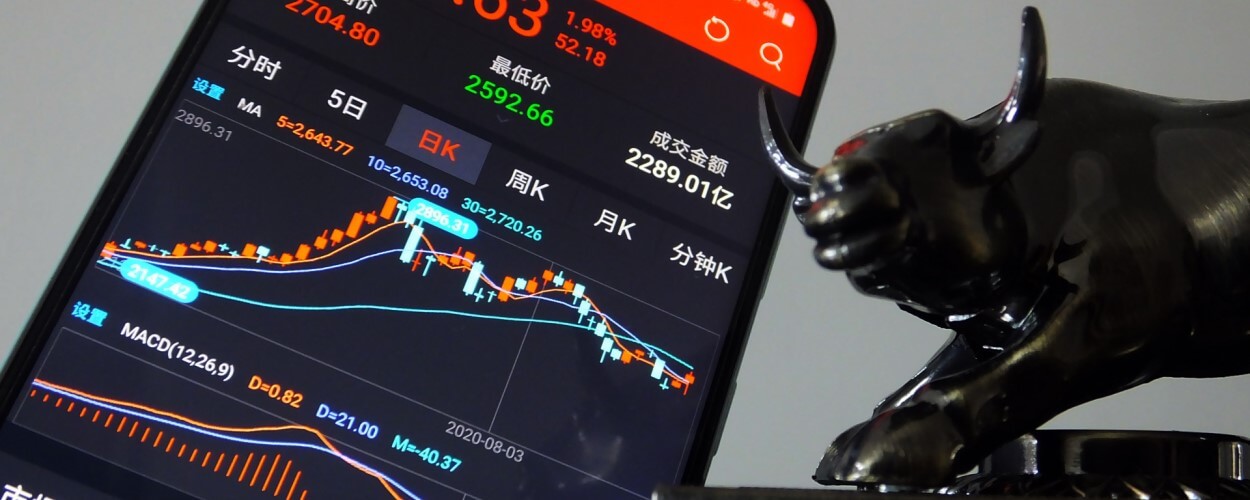 Trading Signals Online
Forex trading signals. In order to work successfully on the Forex exchange, you need to understand many concepts. One of such concepts is a trading signal. Each of those who work on the stock exchange and dream not just about break-even trading, but trading that would bring real income. In order to achieve the desired result, some people start buying completely unnecessary strategies, or they trust their hard-earned indicators imposed by advertising, they begin to study in special courses.
People who, it turns out, make good money on Forex, are unlikely to sell their indicators, even at a price of one hundred dollars.
Trading signals are a great helper for beginners who are still poorly versed in the rules of working on the exchange. Online trading signals are based on well-proven trading strategies, and allow beginners, relying on the almost professional advice of more experienced traders, to trade independently on such currency pairs: GBPUSD, EURUSD, USDJPY, USDCHF. The peculiarity of such trading is that you can independently make decisions based on the results of other traders.
A newly minted trader can follow the advice of an experienced trader or act on his own. Although these trading signals come from experienced traders, this does not mean that they are 100% correct. Their main point is to make you confident in your decision. After all, if you have made a decision, and you have found its confirmation from a more experienced trader, this gives more confidence in its correctness.
The main feature of trading signals
The main feature of trading signals is the confidence they give, and thereby relieve nervous tension, reduce emotional factors that affect the most important decisions. A beginner trader, based on trading signals, gains very important experience in order to make all decisions on his own in the future. Based on trading signals, a beginner can learn to trade Forex correctly, without outside help, because managers warn that there can be no 100% guarantee, even when a trader with considerable experience makes the choice. You need to rely on your opinion, and also take into account the multiple confirmations of a trading signal, because they provide many indicators, and they are especially trusted.
The most truthful are those signals that can be received in real-time, immediately transmitted to those who need them, because the percentage of profit in Forex just depends on how quickly the trader makes a decision.
The percentage of possible profit will depend on how quickly the position will open and close. High speed is used by those traders who prefer short sales, but every second there can decide the result of the transaction and has an impact on the amount of income.
Types of trading signals
All trading signals can be divided into two categories: manual and automatic opening of positions.
The supplier can send signals for manual entry into the market by e-mail, skype, SMS, or other similar methods. The main disadvantage of this type of signal is that quite a long time can pass between their arrival and the opening of order, while the price will have time to move far from the "signal" entry point. This is especially inconvenient when trading with market orders, not pending orders. On the other hand, the nice thing about manual signals is that you can skip them when you disagree with the vendor's forecast.
Signals for the automatic opening of positions are the most popular and convenient. The subscriber once sets up some parameters, for example, the volume of orders, and then everything happens fully automatically: the signal provider opens an order and the same order is opened on the subscriber's account. The disadvantage of this type of signal is that you need to have high-quality (without interruptions in the connection) Internet and constant, without interruptions, electricity. Otherwise, the signals will be skipped, which will undoubtedly affect the trading results. This disadvantage is eliminated by using a VPS server.
VPS server
A VPS server is a virtual machine (remote computer) on which you can install MetaTrader. Having configured everything properly, you get a full-fledged computer with a trading terminal operating 24 hours a day, 7 days a week. The cost of such a server is not high, and many brokers provide it for free if you are their client.
Where to subscribe to trading signals
If you are going to open an account solely to subscribe to trading signals, then look for a broker that provides a service for copying trades. This way, you can subscribe to signals from suppliers, whose trading accounts are open with this broker, without intermediaries. I advise you to look at the Share4you service from Forex4you, ForexCopy from InstaForex, CopyFX from RoboForex.
There are special exchanges – intermediaries between suppliers and subscribers. Their main advantage is the provision of detailed statistics for all presented signals. One of the most popular exchanges is mql5.com.
My view on trading signals
Personally, I have a positive attitude to copying trading signals. In fact, this is one of the ways to invest, with its own advantages and disadvantages. How successful such an investment will depend only on the choice of the signal provider.
DOWNLOAD FINANCEWORLD APP OR USE WEB VERSION
Live Trading Signals: Forex, Stock, Crypto, Commodities



create or login to your account to unlock all FinanceWould functionality
MY FINANCE WORLD
And we also recommend subscribing to our FaceBook and Telegram channels in order to receive the most relevant information in demand on the financial markets.