Learn

To All Posts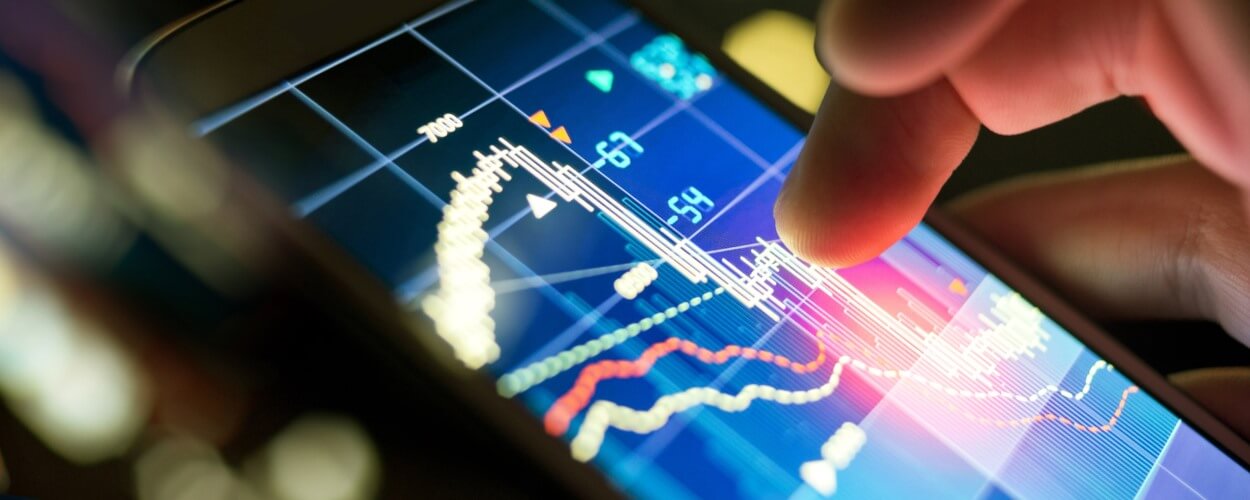 Forex Trading Platforms
Review of popular Forex platforms
So, today on the market there are many Forex trading terminals from various firms, and they differ in functionality and ease of use, but often excessive functionality only confuses a novice trader, and convenience becomes a subjective thing. Therefore, here you can advise you to try various programs yourself in order to understand which one is right for you. At different stages of professional development, you will most likely need different trading platforms. For comparison purposes, let's take a look at several popular platforms.
Ninja Trader (NT)
A recognized benchmark in the online currency trading market. The platform is a fully-featured product from a privately held American company of the same name, based in Denver. NinjaTrader allows you to trade not only the Forex market but also stocks, forwards, futures, and options. The platform is in service with hundreds of brokerage companies around the world and provides a set of market analytics, trading modeling, and other tools for "manual" and automatic trading in Forex, as well as building trading strategies.
The widest analytical capabilities, high performance, and reliability, simplicity, and flexibility in use are probably the main, but not the only advantages of the trading platform.
NinjaTrader is available in two versions: lightweight, NT Lite, and professional – NT Pro. NT Lite does not provide automatic trading in its various aspects, while it is free. NT Pro will cost you about $ 50 a month, although some brokerages do offer it for free.
ZuluTrade
It is an online system that uses free signals from forex traders around the world, built on the "copy actions" method in automatic mode. The ZuluTrade platform for online Forex trading is a "community" of about 1200 traders who trade on their real accounts with their signal provider brokers, and tens of thousands of other traders who have chosen their signal providers and allowed the system to copy them to their own accounts. for the purpose of automatic trading.
Obviously, you need to carefully analyze the effectiveness of their trading on Forex when choosing signal providers for yourself. This is where the Zulutrade Alchemy service comes to the rescue, allowing you to perform a comprehensive analysis of trading traders in automatic mode. Of course, you cannot rely on anyone's signal provider, and after evaluating the performance and compiling their rating, you should form a portfolio of several signal providers (trading traders).
At the same time, it is possible to register yourself as a signal provider, but for this, you will have to find a reliable broker through which you can open an account.
Mirror Trader
This trading platform is based on the principle of mirror trading in the Forex market, which was previously used only by large companies. The servers of Tradency, the developer of this platform, "watch" the signals of the authors of market strategies to buy or sell currencies.
Using this trading platform, traders view, analyze and evaluate signals from other highly professional forex traders and then reject or execute them on their accounts.
The trading platform provides a choice of manual, semi-automatic, or automatic "mirroring". In general, the Mirror Trader platform is built on a technology similar to ZuluTrade or PAMM accounts.
MetaTrader4 (MT4)
MetaQuotes Software Corp. developed this software for Forex trading in 2005. It replaced MetaTrader 3 and had a number of innovations and services compared to the previous version: the client terminal was the most functional and in demand among brokerage companies, an environment for developing their own trading strategies for automated trading appeared in it, and the platform itself received a new distributed architecture.
This platform remains very productive today, which is important for brokerage companies – on a computer of average power, it can serve over 10,000 traders simultaneously!
MetaTrader 4 has a perfect security system, mobile and automated trading, huge analytical functionality, the flexibility of settings, and the ability to program.
MetaTrader5 (MT5)
5 years after the release of the MetaTrader 4 platform, MetaQuotes Software Corp. presented its new, revolutionary version. In 2010, MetaTrader 5 entered the market with an incredible feature set and new architecture.
According to the developer, the MetaTrader 5 platform is built on the "all-in-one" principle. In addition to trading, technical analysis, and automated trading, there is access to financial markets: Forex, stock exchanges, futures, forward, and options trading for difference – all from one account. The platform contains 79 analytical instruments, 21-time frames with intervals from a minute to a month, a free database of technical indicators, an alert system, an economic calendar, a depth of market, 4 ways of executing transactions, 6 types of pending orders, 17 display styles, 4 scaling modes, the possibility of fundamental analysis.
The MQL5 programming language is 5-10 times faster than its previous version (MQL4); the new program is capable of providing more accurate forecasts and high results of auto trading. This Forex trading platform is one of the most productive, fast, and economical developments in the world.
In order to improve the quality of customer service, individual forex brokers release their specifications for MetaTrader versions 4 and 5. For example, there is MTrading, supplemented with built-in functionality.
Good luck with testing and choosing a Forex trading platform.
Warning: the contracts or financial instruments offered for conclusion are highly risky and may lead to the loss of the deposited funds in full. Before making transactions, you should familiarize yourself with the risks with which they are associated.
DOWNLOAD FINANCEWORLD APP OR USE WEB VERSION
Live Trading Signals: Forex, Stock, Crypto, Commodities



create or login to your account to unlock all FinanceWould functionality
MY FINANCE WORLD
And we also recommend subscribing to our FaceBook and Telegram channels in order to receive the most relevant information in demand on the financial markets.