Learn

To All Posts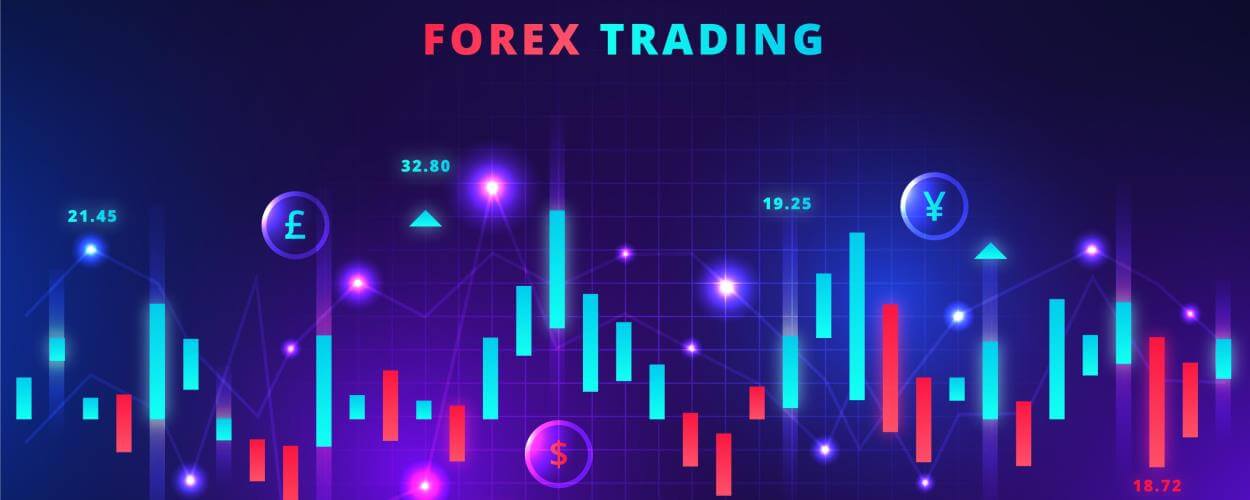 Forex Signals
How to use Forex trading signals
If you are new to the world of trading, you may have thought about using trading signals to help you speculate in the stock market. In fact, following someone else's forex signals can obviously save you a lot of time and energy, but it can also teach you new trading techniques and strategies.
This is all great, right?
The hardest part is finding a reliable forex signal provider. Knowing this, we decided to create this article in which we will consider the following points:
What are forex signals?
Types of stock market signals
What is a Forex Signal Provider?
What are Forex signals?
Before moving on to the topic, we must decide the main question, what are Forex signals?
A Forex signal is a recommendation on when to open/close a trade depending on the asset, its price, and the set time.
These signals serve as a warning to the Forex market, they notify traders when they should enter or exit a trade. Trading signals are provided by experienced traders or specialist companies free of charge or for a fee through written communications. Stock Market Signals help novice traders pinpoint the transactions recommended by real-time forex signal providers.
Trading signal providers will tell you when to buy or sell an instrument and where to set take profit and stop loss in order to make a profit or close a position with an acceptable level of loss if the market moves against you. The best stock market signals will also explain the reasons for these levels.
This means that it is a great way to try new strategies and see how other traders make their decisions.
However, it is necessary to ensure that the provider follows the forex signal received, so it is important to select a trader who can justify the opening of their operations with compelling arguments. The main goal is to get Forex signals from someone who believes they have a good strategy and, most importantly, the rationale behind their transactions.
Signals for Forex trading were created so that any trader could get a considerable income and successfully learn how to use all available instruments in the foreign exchange market.
It would not be entirely reasonable to ignore Forex trading signals, at whatever level the trader is trading. You just need to use them, because they help so much in Forex trading. Such work is not easy in itself, but very exciting.
It doesn't matter if you are an experienced or a beginner Forex trader, you will need signals for Forex as they make the whole trading process so much easier.
Forex Signals Help Traders -beginners achieve a successful start in this area. Forex signals help traders view trades from different angles and improve their skills.
In addition, with the help of signals, you can constantly develop your trading strategy… To receive advice from other traders and be able to keep in touch with them at any time, you can use the chat in your trading platform. Such communication will always help in making deals because you can take into account other people's mistakes and correct them.
What are Forex signals for?
Every trader always wants to hear good advice that would help him in making a decision. That is why Forex trading signals for traders were created. Previously, it was necessary to independently monitor the market in order to make any predictions about transactions.
Now the system will do everything for you and send you a Forex signal by email, phone, or as an application.
However, it is not enough just to know all the necessary signals. Daytrade, you must use them on time. If you apply them very early or very late, you may not be able to get the profit you want.
Why do you need to choose the best Forex trading signals for day trading?
Forex trading can be very profitable but it is also tiring if you constantly have to think about when to sell and when to buy. Forex trading signals will help professional traders to succeed and enjoy financial freedom without worrying about choosing the right time to trade.
Quite often, you can see how even the most experienced and established traders turn to the best Forex signals for help to free up their time.
Basic signals for Forex trading
Of course, many people are looking for trading signals online for free, but you need to pay attention not only to the price but also to the quality.
We know how important it is to make the right choice of the signal source, especially among the huge number of scammers and unscrupulous suppliers on the Internet who want to take advantage of your position.
Signals from such sources are likely to be false and will not do you any good – they usually cost less too. With all this in mind, we would like to present to your attention several Forex trading signals that can benefit you and help you in your trading:
Forex signals for professionals
Most of us might think that trading signals are mostly useful for those new to Forex trading. This is absolutely true, as signals provide an opportunity to make money. However, trading signals provide even more opportunities for a professional trader.
What are the signals in trading and what are their advantages?
You don't have to waste time creating your own strategy. Developing your own Forex trading strategy can take a long time, so you may decide to follow a trader with the same portfolio risk level as you.
You will save a huge amount of time on opening trades and monitoring various markets.
You are diversifying your risk at the most objective level. You can choose several providers of Forex strategies so that your result does not depend on the profitability of only one strategy.
And even more! If you have a current strategy or EA (expert advisor), you can quickly add additional strategies to your trading suite by adding automated Forex signals.
Save on cost. Social trading is a low-cost alternative to the well-known traditional money management.
Low barriers to entry. You do not need to have a minimum account balance to start and continue social trading. In fact, any trader with access to MT4 can do this.
No paperwork. There is no complicated and boring paperwork – you can easily and simply start working with copying signals.
Monitor your account. The account that you use for social trading is in your name, so you do not need to issue a power of attorney for someone.
You are well protected. When you decide to follow a trader, you decide how much to invest in his strategy and you can place a stop-loss point in your MT4 account in case things don't go as you expected.
Forex Traders Signals and Reliability
The desire to achieve good results without making too much effort or expense is natural. People try to avoid their own mistakes and instead learn from the thoughts and opinions of others.
The same goes for Forex trading. Many newbie traders want to make a profit in the market and of course, they strive to earn that profit as quickly and easily as possible.
Many traders are looking for free daily forex trading signals or something similar. Most newcomers to Forex do not want to pay for premium trading signals as they hope to make a profit without additional costs. It is important to understand that it is difficult to find good free services – and Forex trading is no exception.
Usually, the cheapest broker is not the best choice, the same goes for Forex signals – free ones may not be as reliable as good quality signals.
In addition, when choosing to trade with signals, you should understand that although you can find free Forex signals, in the end, they may not be free at all, because they can cause you to suffer losses and lose your money. This article will tell you more about signals, their application, and highlight where you can find the best free Forex signals.
How to identify the best Forex signals
What are the best free Forex signals to trade?
A trader who does not use the best Forex trading signals spends his time and energy looking for opportunities to buy or sell currencies. Nowadays, almost everything is automated, and the foreign exchange market is no exception.
Now you do not need to be in constant tension, you just need to learn how to work with signals correctly. Such signals can be generated not only by companies but also by individuals.
Unfortunately, not all of them are worth trusting. Low-quality signals come across to naive traders and traders who want to save money on buying.
Such free Forex market signals will not bring real results, so you should be careful when choosing a dealer for trading signals.
We will tell you how to avoid falling into the trap of scammers and learn how to understand and use the best Forex day trading signals. Make a decision – is it a reliable signal on Forex or not, only after learning the basics day trading Forex.
Check risks using free trading signals
Do not invest all your funds in one Forex trade
Check all available information about Forex trading signals before buying
Urgent signals for day Forex trading
Online trading signals for free Forex trading can also be divided into several groups.
You must understand that as soon as a signal comes from the provider, you need to make a decision very quickly. You can skip one signal and wait for another, or execute the corresponding trade. The ability to make decisions quickly and efficiently is another quality that a trader should have.
You can pay for all signals that you receive. Almost all of them are calculated by providers who provide you with personalized market analysis.
Some providers develop their own algorithms for creating analyzes. Thus, they give the best result as they are customized.
Professional Forex Signals
Many traders believe that signals are useful for beginners. This is so because with their help they can better know the market and its reactions to certain changes. But experienced traders also need them!
The system completely monitors the market and draws conclusions from its movements. That is, she does a huge piece of work for you, saving you time and effort.
DOWNLOAD FINANCEWORLD APP OR USE WEB VERSION
Live Trading Signals: Forex, Stock, Crypto, Commodities



create or login to your account to unlock all FinanceWould functionality
MY FINANCE WORLD
And we also recommend subscribing to our FaceBook and Telegram channels in order to receive the most relevant information in demand on the financial markets.