Learn

To All Posts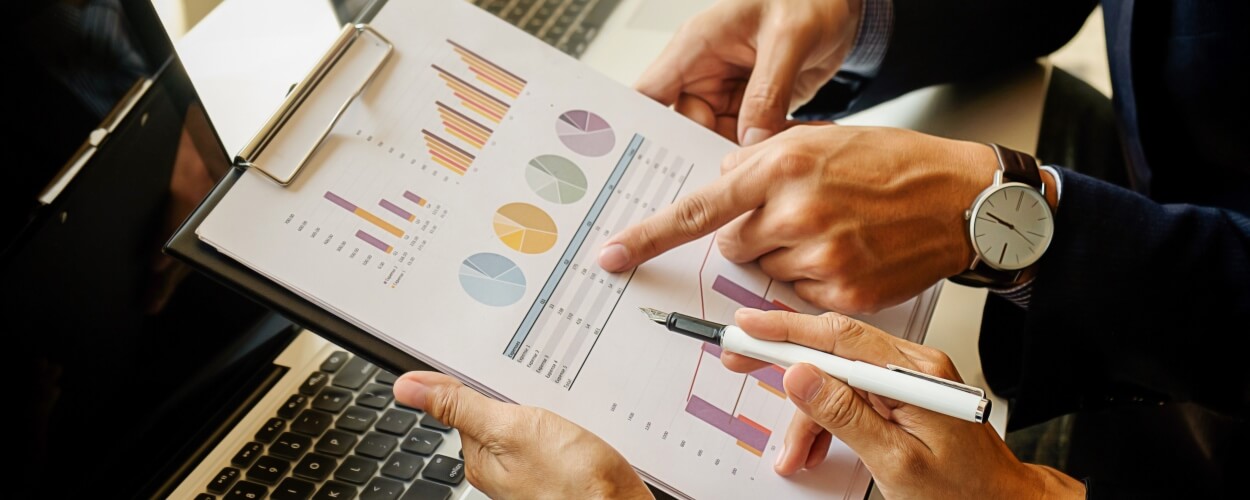 Financial Planners
A financial planner is a professional who prepares financial plans for people. The subject of planning is often cash flow, management, retirement, investment, financial risk management, insurance, tax planning, real estate planning, and business succession planning for business owners.
Application area
Financial planning should cover all areas of the client's financial needs and should lead to the achievement of each of the client's goals as needed.
The scope of planning usually includes the following:
Risk management and insurance planning;
Investment and planning issues;
Retirement planning;
Tax planning;
Real estate planning;
Cash flow and liability management.
Typically, financial planners' service offerings can:
integrate the services of a lawyer, notary, accountant);
integrate financial products and services;
not integrate with other product or service offerings, especially in the case of financial planners.
Financial planning process
The personal financial planning process is described in ISO 22222: 2005 and consists of six steps:
Establishing relationships;
Collecting data and setting goals;
Analysis and assessment of financial condition;
Development and presentation of a financial plan;
Implementation of financial planning recommendations;
Monitoring the implementation of the financial plan.
A financial planner or personal financial planner is a qualified financial advisor. Practicing a full range of personal finance services, they advise clients on investment, insurance, taxation, retirement, and estate planning.
Typically, a financial planner can:
integrate into the range of professional services (for example, lawyer, accountant); or
integrate a number of financial products and services into the offer (for example, a financial advisor, an insurance agent); or
cannot be integrated into other products or services, providing offline financial planning
Volume
Financial planning should cover all areas of the client's financial needs and should lead to the achievement of each of the client's goals as needed. The planning scope usually includes the following: Risk management and insurance planning:
managing cash flow risks through sound risk management and insurance practices
Investment and planning issues: planning, building, and managing capital accumulation to generate future capital and cash flows for reinvestment and spending, including risk-adjusted return management and inflation control
Retirement Planning: Planning for financial independence at retirement, including 401K, IRA, etc.
Tax planning: planning to reduce tax liabilities and free up cash flows for other purposes.
Estate planning: planning the creation, accumulation, preservation, and distribution of assets
Cash and liability management: Maintaining and increasing personal cash flows through debt and lifestyle management
Licensing/certification
In a number of countries, in particular, Australia, providing such services are not licensed, that is, there are no mandatory requirements for professionals to stay in the market, which leaves the minimum acceptable quality of service at the discretion of a specialist. In other countries, in particular Italy, this work is licensed by the Central Exchange. Since 2008, the Unified National Register of Financial Advisors has been carried out. Experts requirements for a business-clean, minimal professional knowledge expertise.
the products were sold through independent agents and brokers, financial planners, and Fortis branches. The company's shares were exhibited at
Experiment planning specialists F. Yates, G. Cox, V. Cochran, V. Federer, K. Gulden, O. Kempthorn, and others as well as specialists
with the help of specialized specialists In the latter case, Letterman notes that the costs of high-quality property planning, including the payment of invoices
in front of him and the financial – banking system. It trains specialists for financial authorities: inspectors for mass taxes, inspectors for budget, accountants
Economist – position, specialty, a specialist in economics or its sections, an expert on economic issues of industry, agriculture, banking
1869 – 1942 – Russian professor, financier, economist, a specialist in urban planning, writer, and prose writer. Born in 1869 into a peasant family
In 1997 – 1998 – Chief Specialist, Head of the Department of the Agency of the Republic of Kazakhstan for Strategic Planning and Reforms. 1998-1999
drop in Kazakhstan's GDP from 0 to 3 Nursultan Nazarbayev instructed the Financial Supervision Agency of the FMSA of Kazakhstan to consider the possibility of restructuring external
budget planning From June 2003 – Chairman of the Board of the National Investment Fund CJSC From March to April 2004 – First Vice Minister of Finance 5
Chief Specialist of the Agency of the Republic of Kazakhstan for Strategic Planning 2003 – 2004 – Head of the Strategic Planning Department of the Ministry
Zakharovich was an expert of the USSR at the UN on national economic planning. Since 1975, he was a member of the Scientific Council on Large Economic and Social
more than the standard 10-15 that financial planners usually recommend, assuming that income and expenses are constant, and if
management for 30 years of work at the Financial University, S.A. Logvinov took part in the training of more than 5000 specialists in the financial and credit sphere, brought up
the work plan of the Central Federal District within the planning period in value terms in three types of activities: operating, financial, and investment. Managerial
and advisor to the rector of the Financial University under the Government of the Russian Federation. For merits in the training of highly qualified specialists, Vyacheslav Ivanovich was
operational and strategic information on financial transactions subject to financial monitoring, other financial transactions, or information that may
organizational strategy, consisting of an integrated approach to planning and managing the entire flow of information about raw materials, materials, products
deductions of fixed assets and intangible assets, therefore, individual financial specialists choose the expected discounted
Lazar Moiseevich Kantor 1905 – 1990 – Russian economist, a specialist in planning and pricing in industry and agriculture, professor
day, week, month, year holding meetings on planning and assignment of responsibilities work on a prepared and approved plan control
different levels in order to obtain an educational – qualification degree specialist bachelor master and educational and scientific degree doctor in
Callejas served on the Economic Planning Council CONSUPLANE In 1968 he became Director of Economic Planning in the Presidential Administration
DOWNLOAD FINANCEWORLD APP OR USE WEB VERSION
Live Trading Signals: Forex, Stock, Crypto, Commodities



create or login to your account to unlock all FinanceWould functionality
MY FINANCE WORLD
And we also recommend subscribing to our FaceBook and Telegram channels in order to receive the most relevant information in demand on the financial markets.