Learn

To All Posts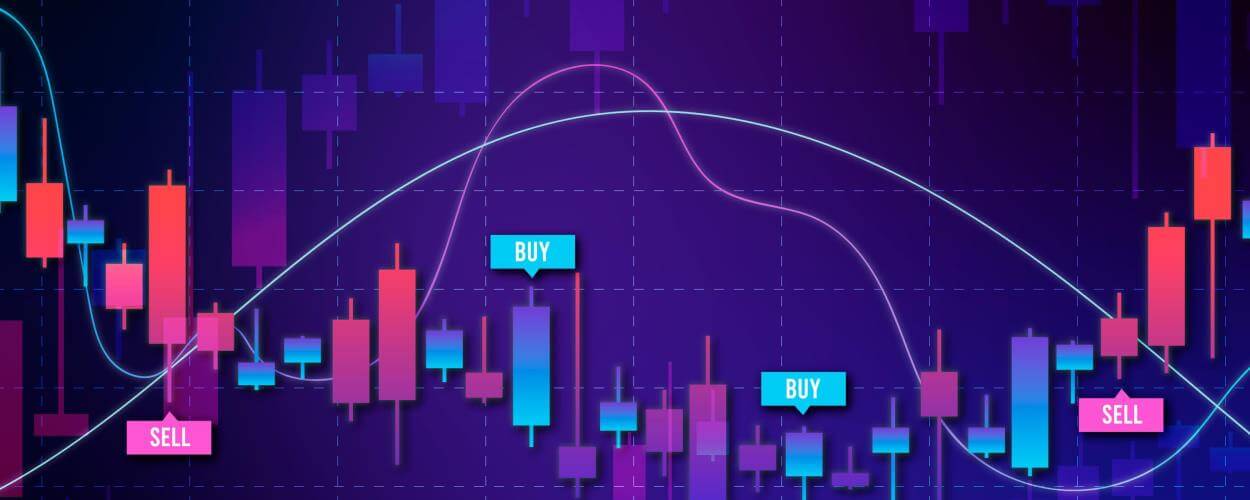 Trading Tips
Are you looking for effective and applicable trading tips and tricks? – Then this page is the right place for you. With over 7 years of experience in the financial markets, we will tell you in the following texts about our best trading tips for beginners. Improve your trading and avoid big losses. Knowledge is power in stock trading and thus you are several steps ahead of other traders.
Use The Economic Calendar And New
The first trading tip concerns the economic calendar and news. An economic calendar is an essential tool for any trader. Whether it's short-term day traders or long-term swing traders, economic news always affects the markets. Investing.com's calendar shows you upcoming news and past news. The exact time when the news comes is published. For example, trading strategies can be derived from data.
We strongly recommend every trader check this economic calendar before trading. After the news, there can be very strong moves in the market. In our experience, trading this news is not very meaningful, because the movements are unpredictable in most cases.
In the picture above, you can see part of the economic calendar. The strength of the news is indicated by bullish heads. From our experience, one should not act on the news with 3 bulls. Volatility is simply too high and liquidity is too low. Risky traders can open the trade to speculation immediately after the release.
Where can you see this economic calendar? – Investing.com shows you this economic calendar. In addition, most online brokers provide you with an Economic Calendar service.
Economic Calendar Facts:
News has a strong impact on the markets
Due to the high volatility and low liquidity, it is dangerous to trade.
Inform yourself before trading
Different strategies can be inferred from the news… 
Demo account for beginners and advanced traders
A demo trading account is very important for beginners and advanced traders to test trading platforms, strategies, etc. This is a virtual credit account that simulates real money trading. The conditions are the same. The demo account allows the trader to trade risk-free.
Many beginners get started too quickly with real money trading. We highly recommend practicing with a demo account first, as long as you are profitable and feel safe. In addition, order fulfillment must be practiced and familiar with the trading platform to avoid serious mistakes. A demo account can be opened with any broker. In the table below you will find a selection of our top suppliers.
Demo trading account facts:
A demo account is an account with a virtual balance
Real money trading is simulated using "play money"
Beginners should practice trading with it
Advanced students can test new markets and try out strategies
You can open a demo account for free
Choose cheap and reputable brokers
This is probably the most cost-effective trading advice for a trader. With over 6 years of experience, we have tested many brokers and looked for the best providers. Trading fees can be extrapolated over the year, so you should definitely look for a cheap broker. Alone with saving $ 1 for opening an order, a very large amount comes out calculated for a year…
In addition, the broker must be reliable and reputable. The overabundance of options makes it difficult for a beginner to decide which broker is really good at. Pay attention to the official regulation and the service that is offered to the trader. In the table below, you will find our top 3 suppliers. The A variant offers the best overall package. The change can be very beneficial to you.
Criteria for choosing a good broker:
Regulation and licensing
Free demo account
Low trading fees
No hidden costs
Fast execution
Professional multilingual customer support
Training and continuation of continuous trading
Information and knowledge make you a successful dealer. It's important to start with the basics. From our experience, there is a problem that many newbies with advanced knowledge want to start trading. Typically, the terms are not even understood correctly, and no one understands what one is actually doing.
Trading must be built as a foundation from the very beginning. You start with absolute basic knowledge. Many brokers offer, for example. webinars, coaching, books, and more to learn how to trade. This is a very good way to update your knowledge. For advanced knowledge, there are also other books on Amazon or YouTube videos.
Our recommendation is this: "Take a look at our trade guide. It's also for beginners too. "
You should ask yourself these questions first:
How is the price determined on the exchange?
How does order fulfillment work?
How to determine the correct position size for a trade?
How much money do I want to risk?
Will there be strong news in the near future that will affect my market?
What trading approach do I take?
Where are my loss limit and trading target?
In general, the financial market is very complex and there are countless different markets and financial instruments. Our first tip is to look for a specific subject area and become a professional in that area. Don't focus on too many things at once. This can cause a lot of confusion in the beginning.
DOWNLOAD FINANCEWORLD APP OR USE WEB VERSION
Live Trading Signals: Forex, Stock, Crypto, Commodities



create or login to your account to unlock all FinanceWould functionality
MY FINANCE WORLD
And we also recommend subscribing to our FaceBook and Telegram channels in order to receive the most relevant information in demand on the financial markets.