Learn

To All Posts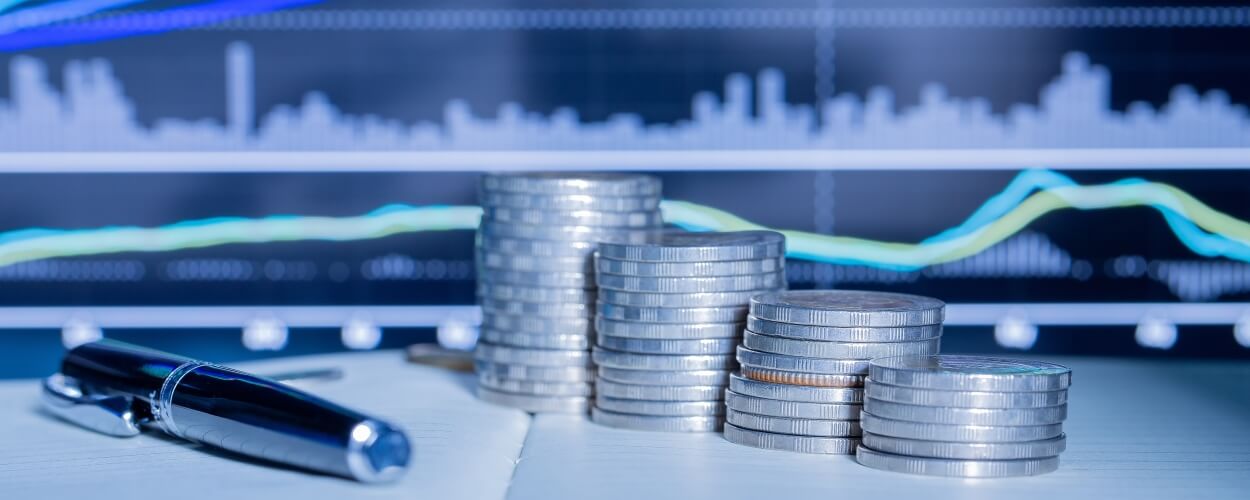 Trading Software
Retail is a highly competitive type of activity, the success of which depends directly on the quality of service and customer satisfaction.
This software guarantees professional management of a chain of stores, studying, analyzing the demand and needs of customers is possible only by collecting the necessary information about the operation of the store, which is possible using software for retail trade, specially created for the requirements of your business.
Retail software includes SmaRTsale mobile trade automation application, Real Trade Agent application for sales representatives, 1C: Enterprise for accounting, and many other software products for automating accounting and trading.
The importance of automation for business
Retail software is developed by experts and looks like an integrated hierarchical system with which you can manage a chain of retail stores. This method helps to automate the retail trade of the main business processes of work activities and combines all the retail objects of your stores into one information field. The management of a chain of stores is turning into a more practical and automated process, the probability of error due to the human factor is reduced several times, control of product balances and its timely reordering. The retail program covers 1
Why retail automation is needed
Now trade automation is gaining more and more popularity, including the automation of retail stores, so you will receive information on this topic without any obstacles. Let's see what benefit you will get if you use this service? It is necessary to understand that automation will help you not only to correctly organize work at the enterprise but also, subsequently, to increase profits.
Often, store owners are reluctant to invest their finances in purchasing software for retail, believing that this will only bring the costs, but this is not the case. You pay once for the purchase and connection of equipment, installation of programs, while your staff is reduced. Further, the work is faster, errors and rejects are minimized.
What can be attributed to automation in retail stores
First of all, the shops are equipped with a cashier's place – barcode scanners and cash registers. In this case, special retail programs are required to enable the equipment to function properly. The faster the checkout works, the more people will be able to serve your store.
The Benefits of Retail Software
These advantages include:
The ability to conveniently classify outlets for management by location and level of assortment;
Accounting, analysis, and management of the state of stock balances;
Ability to manage relationships with product suppliers;
Automated document circulation process for goods movement operations: reducing the time in order to generate the necessary documents for the acceptance and shipment of products.
In the automation of trade enterprises, it is possible to effectively implement software in the following areas of automation supported by us:
Purchasing, warehouse, logistics, and trade
Sales and Marketing, CRM
Integration of directions, ERP
Management and finance
Accounting and taxes
Staff and salary
Automation of trade enterprises today is mainly developing towards the introduction of management and warehouse accounting, procurement management, integration of areas based on ERP – this allows managers, on the one hand, to establish a clear movement of material and financial resources, reduce the warehouse, optimize purchases, and on the other hand, always to have operational management information on all the indicators of interest of the enterprise in real-time. Automation allows employees of retail enterprises not to waste time interrupting and copying information from one form to another, automatically generate many standard documents, not waste time on endless clarifications about the availability in the warehouse or the fate of orders, deliveries by phone – once entered information becomes available to everyone who has the right to work with her.
A retailer without automation systems would be difficult, if not impossible. Especially in stores with high traffic, and primarily in grocery retail. Therefore, without software for trade (software for trade), without software for automating the store and retail chain of stores as a whole, it is practically impossible to effectively and competitively trade in modern conditions.
For the operation of stores, programs for trade automation are required, the essence of which, first of all, is to ensure the accounting of goods movement, as well as the management of sales processes. Therefore, software for stores is a key tool for the high-quality implementation of logistics management functions, product management.
The software is the heart of the entire software and hardware complex, provides a document flow that reflects all the main logistics processes of a retail enterprise. In particular, such processes of goods circulation as:
registration of receipts and expenses,
fixing sales results,
estimation of reserves – both in quantitative and value terms and many others.
The software is the main tool for various groups of users – from receivers to analysts, from buyers to commodity managers, who, using the appropriate analytical tools of automation systems, identify shortcomings and optimize the operation of a particular store, effectively plan the assortment, adjust pricing, and help determine the right strategy. trade and purchasing activities of a retail enterprise, in general. Automation is a key element, without which the operation of even an individual store, let alone a chain retail business, is essentially impossible.
Our company has been creating, implementing, developing, and maintaining retail trade automation systems for over 25 years. We have accumulated extensive experience in creating effective programs for trade automation. Our company is a pioneer in the Russian trade automation market. The first project was successfully implemented by us in 1991. It was a store of one of the famous world brands in the center of Moscow. Even then, the automation system introduced by us included a fully integrated complex, consisting of both a commodity circulation management system and a cash system.
The retail segment we are primarily engaged in is FMCG. It has a certain specificity associated with the huge transactionality, colossal amounts of data that exist only in retail, as well as in banking and telecommunications. Hence, there is a need for industrial-grade automation systems, which we took into account when choosing platforms for developing our programs for trade automation.
There are also many nuances in retail automation from the point of view of the business processes themselves. As the popular saying goes: 'Retail is detail'. In addition, there are many features in retail that should not be forgotten, such as negative balances, the need for retroactive data entry, the inability to trace consignments, and so on. All of them are taken into account in our systems for the automation of retail trade companies.
We are specialized in the field of retail automation, we know all the features of this area. The range of solutions we offer completely "covers" all areas of retail automation: from cash systems (front office) to goods management systems (back office) and specialized analytical systems. All the solutions we offer can be used both jointly (since they are deeply integrated) or separately.
DOWNLOAD FINANCEWORLD APP OR USE WEB VERSION
Live Trading Signals: Forex, Stock, Crypto, Commodities



create or login to your account to unlock all FinanceWould functionality
MY FINANCE WORLD
And we also recommend subscribing to our FaceBook and Telegram channels in order to receive the most relevant information in demand on the financial markets.