Learn

To All Posts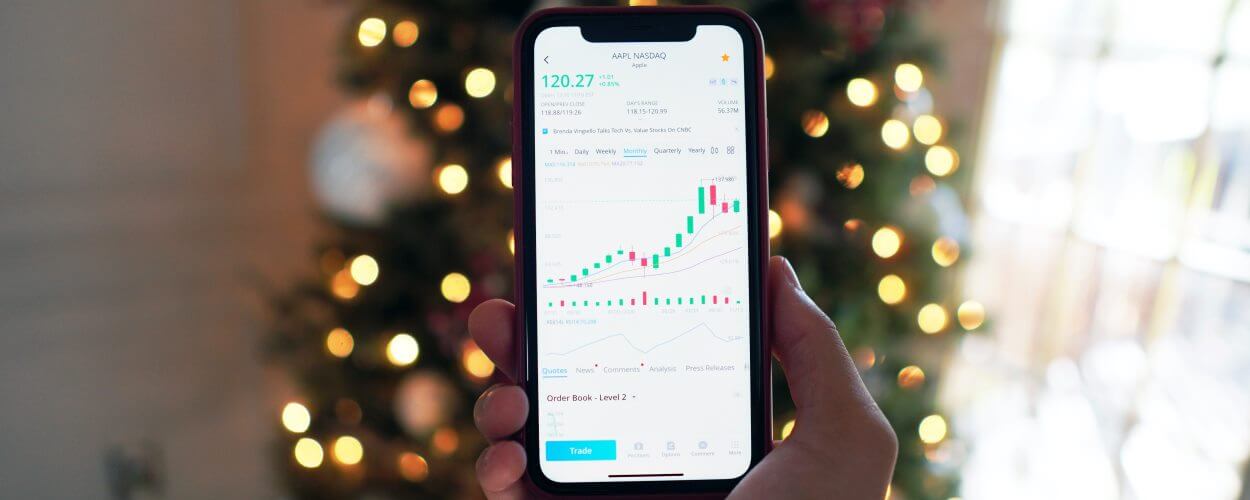 Share Trading App
Trading 212
Trading 212 is another globally recognized app with huge trading opportunities for active traders that connects all major markets. The system provides educational programs, and in addition to the mobile platform, you can also access it from the Internet.
How it works: As a new user, you can try a demo account that will help you learn about and familiarize yourself with this stock trading application. Trading212 uses a separate Tier 1 bank account for all of its users' finances.
Cool features: User-friendly app, informative educational program, automated trading, web and mobile platform, trading signals, market analysis, chart monitoring, one-click order execution.
Custom Tips: After one or more successful trades, do not start to quickly increase the size of the trade. Users usually react this way and invest all of their earnings, thinking they will continue to win and end up losing most of it. Balanced investments are the key to success.
Business model:Minimum deposit 150 $ (100 €, 100 £). Maximum leverage 1: 200, monthly reward for 10 trades without commission. After spending 10 commissions, each commission ranges from 1.95 ($, €, £) + 0.05% to 1.95 + 0.08%.
Stock twits
Stock Twits is different from all the other apps on this list. This is a great additional social media and stock tracking app for new and experienced investors. This platform plays the role of Twitter for stock traders and connects users with similar interests around the world. You can use it to build trust, meet other traders, and share your experiences.
How it works: Users exchange messages, organize streams, tag others, and can even connect their StockTwits and Twitter accounts.
Cool features: Stock highlights, Top Stocks, Market Sentiment, Streams. Heat Maps is a search function for top stocks of certain sectors, shows a chart with all the collected data.
Custom Tips: In addition to being able to connect StockTwits to your Twitter account, you can also connect StockTwits to your Fidelity, Robinhood and Scottrade accounts and get the latest information on newly created watchlists.
Business model: Free app with no hidden fees or commissions. 
5Paisa
An extremely popular Indian app for users of all skill levels. It's great for beginners as it offers a free first year after registration. 5Paisa is a low-cost stock trading app with robotic advice and an online stock market, including most of the features that leading financial apps to provide.
How it works: A standard stock trading application where you need to submit an application and wait a few hours until you are approved. After that, you can invest in stocks from your preferences and use 5Paisa's integrated tools to monitor all your finances.
Cool features: Demat Account, Instant Funds Transfer, Quick Order, Auto-Investor, Live Quotes, Synchronized Watchlist, Exceptional Charts.
Custom Tips: Do not rush to make large investments in small and medium-sized companies, even if the offer seems very attractive. Do your research, and if the firm does seem stable, invest. If not, it is better to prevent failure than to deal with the consequences.
Business model:First year free / free mutual fund account. Annual membership of $ 400 ($ 5.80) / 18% GST for individual users. Annual membership of $ 1000 ($ 15) / 18% GST for non-individual users. $ 10 ($ 0.15) per trade.
WealthFront
If you are an investor looking for automated investing and moderately low fees, WealthFront is definitely worth a try. The application has an integrated tool that creates the best strategy to help you achieve a specific goal. While you can create a diversified portfolio, WealthFront does not support fractional stocks.
How it works: After registering, setting your goals, and assessing your risks, Wealthfront categorizes the money you have invested in ETFs (Exchange Traded Funds) and acts as your financial advisor expert.
Cool features: Portfolio Review, Tax Location, Index Funds, Automatic re-balancing, Smart Beta, Risk Parity. The path is a savings system that helps you set goals and save efficiently to achieve them.
Custom Tips: If you need advice and answers to some of the questions you cannot find in the WealthFront FAQ, visit the company's official web blog, where you can find many interesting, educational posts and tips.
Business model: Free registration / minimum $ 500. Minimum withdrawal of $ 250, 0.25% annual commission for accounts with a total balance of more than $ 5,000. Portfolio credit line for accounts with a total balance equal to or greater than $ 100,000.
Acorns
Acorns is a handy investment application linked to the user's bank account. It automatically stores a small percentage of your daily credit/debit card purchases in your portfolio. Due to its simplicity and basic functionality, it is recommended for novice investors.
How it works: Thanks to the rounding system, Acorns keeps track of your bank account and saves minor changes from purchases to accumulate $ 5 in your investment portfolio; it then automatically invests in the specific portfolio you selected earlier.
Cool features: Fast deposit options, no minimum investment, Potential tab that allows the user to see the growing potential, rounding multiplier.
Custom Tips: By recommending the application, you get $ 5 for each registered person. In the beginning, don't constantly check the app and keep track of every dollar spent. Keep shopping with linked credit cards and be amazed at the amount Acorns has raised for you.
Business model:$ 1 / month for users with a total balance of less than $ 5000. 0.25% per year for users with a total balance of more than $ 5,000. The better the portfolio, the fewer fees will affect you.
DOWNLOAD FINANCEWORLD APP OR USE WEB VERSION
Live Trading Signals: Forex, Stock, Crypto, Commodities



create or login to your account to unlock all FinanceWould functionality
MY FINANCE WORLD
And we also recommend subscribing to our FaceBook and Telegram channels in order to receive the most relevant information in demand on the financial markets.