Learn

To All Posts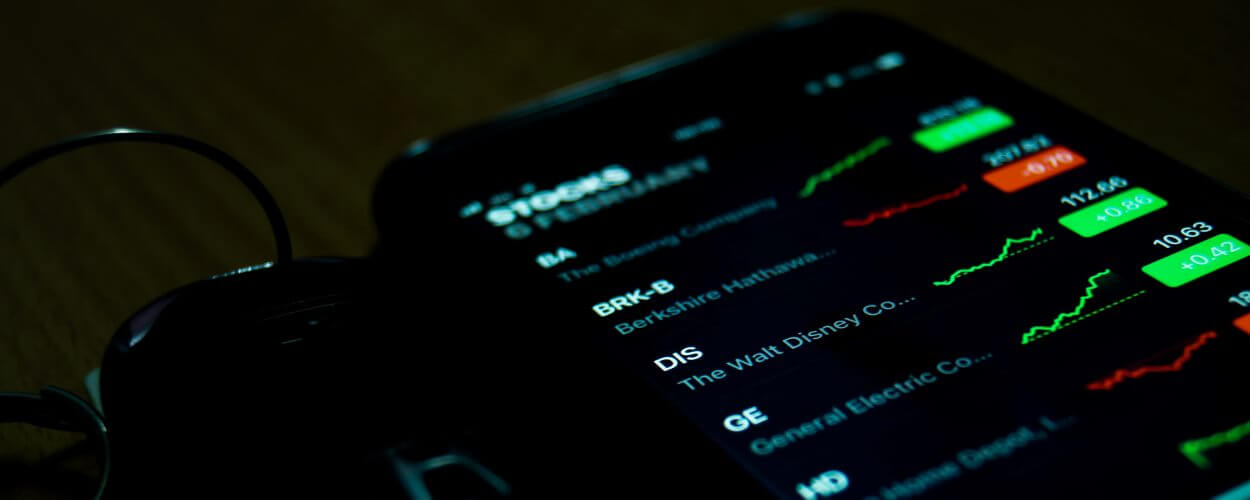 Market Trading Live
Retail trade: what it is, rules, functions, how to keep records in the store, goals, and objectives
Selling products is a complex process, as it is controlled by many services, regulations, laws. Every adult is familiar with him, regardless of his profession. In this article, we'll walk you through everything you need to know about a retail business, explain what it is, and provide a detailed definition.
Concept and essence
This is the sale of goods and services available to all customers, in shopping centers, salons, through Internet services. The most important point is the implementation of commercial activities. Another feature can be called the presence of a certain place in which the commodity-money exchange takes place, in most cases, it is a store, but when selling products through a website or phone, the customers' own addresses or the premises where the order is issued.
The last key point concerns the organization of work. An enterprise can be large, medium, or small. In any case, the activity will be based on uniform established rules. They relate to interaction with buyers and control services, sanitary and hygienic standards, and the quality of goods.
Retail functions
They are hidden not only in the sale of various things and services but also in other, narrower purposes. The functional purpose of the process includes:
Studying requests from potential customers and forming an assortment based on them.
Informing buyers about the things they are purchasing.
Encouraging manufacturers to produce specific products based on research findings.
Service and consulting.
Retail functions are the multiple job responsibilities of the seller to the end consumer. They depend on the form of business. For example, in large self-service supermarkets, some of the tasks are solved by the customers themselves; they turn to specialists for help only when there is a special need.
The assortment is also important. The implementation of complex technical means requires special attention from the store employees since only they are sufficiently well versed in what they are selling.
Goals and objectives of retail
In many ways, they overlap with the functional purpose. The main problems that are solved thanks to the existence of individual sales are:
Purchasing products from a wholesaler or manufacturer, and preparing them for sale at a retail outlet.
Demonstration of ready-made samples from a large assortment, to reveal the quality and characteristics of goods.
Delivery of orders, if it is assumed by the form of work.
The most important goal of retail properties is to maintain the right balance between supply and demand. This is the law of business and when the scales tilt in favor of one of the parties, entrepreneurial organizations suffer losses, and the buyer does not get what he needs.
Retail formats
The competition in this type of business is very high. This happened due to the fact that both a large retail company and a young beginner entrepreneur can open their own store with minimal investment. Their location, volume of trade, assortment will be different, but both options will be able to find their customers.
The division of retail sales primarily depends on the area occupied. In this case, there are:
They are usually opened in dormitory areas. The entire store occupies a space of up to 400 m2.
Supermarkets and supermarkets (when it comes to essential goods), discounters (when selling clothes, equipment). They often open inside a shopping center. They take up a lot of space (up to 3000 m2).
They are being built away from other infrastructure facilities, but they have good transport accessibility. They occupy an area of ​​more than 3 thousand meters.
The first form is predominant. Shoppers like to visit small outlets located literally in the next house, coming to larger stores 1-2 times a week.
Retail classification
The signs on the basis of which the separation occurs are very diverse. We will highlight the following types:
They always sell a large volume of products at low prices.
Hypermarkets are similar to the first type, but they sell an even more impressive variety of goods (household chemicals, clothing, office supplies).
Specialized – offer customers a narrow assortment, but guarantee professional assistance at the time of purchase.
Complexes – combine many small and large retail outlets, not only selling goods but also providing entertainment services.
Retail regulations
They are constantly changing and becoming more complex. Failure to comply with all requirements entails many sanctions. The basic rules relating to:
Sanitary standards, especially when it comes to the sale of food. Sewerage and ventilation systems, heating, lighting, storage of products, working conditions of employees are subject to checks.
Fire safety, including its observance in the adjacent territory.
Recordkeeping, documentation.
Customer interactions.
Responsibility for violation of trading rules
The legislation provides for a variety of sanctions imposed in connection with non-compliance with requirements. They are applied in the framework of administrative or criminal proceedings and depend on which rules have not been complied with:
Fines – provided for non-compliance with sanitary and hygienic rules. They are issued not only to a specific employee but also to a legal entity. Amounts vary from 500 rubles to 200 thousand rubles for one detected case.
Confiscation of products – carried out in the absence of permits.
Compulsory work, arrest, imprisonment – are used for illegal activities.
Retail development trends
It is becoming more difficult for small shops to stay afloat, but not because of the loss of competitors, but in connection with the introduction of more and more modern technologies in the process of selling goods. This increases the costs of entrepreneurs.
Large firms open new supermarkets, hypermarkets, and department stores every week. Their location becomes more convenient for consumers, which means that the flow of buyers is growing.
At the same time, the legislation concerning the rules of business is seriously changing. It is aimed at eliminating counterfeit products from the market, which increases the quality of the products sold.
How to keep records in a retail store
It is the registration and analysis of the goods being sold that are under the close scrutiny of the state today. These procedures are necessary in order to solve a number of important problems concerning both the normal operation of the store itself and the satisfaction of the needs of customers. Here are the main ones:
Theft prevention.
Sales planning.
High-quality product guarantee.
Compliance with the requirements of regulatory authorities, including the tax service.
If earlier the inventory could be carried out manually – by filling out certain documentation, today the process is subject to mandatory automation and requires the purchase of special equipment and software.
Why do you need accounting in a small store?
Even a small outlet needs constant monitoring by the administration. Accounting allows you to achieve several goals at once:
Save quality products on sale.
Study the volume of trade for each specific product.
Receive a daily report on the available balances, the total amount of goods turnover.
Have an idea of ​​the current state of affairs.
With the help of modern accounting methods, it is also possible to provide accounting and tax reports, quickly and efficiently carry out an inventory, correctly arrange the return of products to the supplier or write-offs.
Control stages
Any in-store tracking process is carried out by a designated person. Accordingly, work begins precisely with its purpose. Large retailers provide for the position of commodity manager, and in small shops, this responsibility is assumed by the director or his deputy.
The process itself includes 5 separate stages:
Acceptance of products on the basis of consignment notes, specifications, or UPD.
Placement in warehouses in accordance with storage standards.
Subsequent quality control until the transfer to the trading floor.
Exhibition of goods on the shelves and control of storage rules in a new location.
Replenishment of warehouses with products.
DOWNLOAD FINANCEWORLD APP OR USE WEB VERSION
Live Trading Signals: Forex, Stock, Crypto, Commodities



create or login to your account to unlock all FinanceWould functionality
MY FINANCE WORLD
And we also recommend subscribing to our FaceBook and Telegram channels in order to receive the most relevant information in demand on the financial markets.