Learn

To All Posts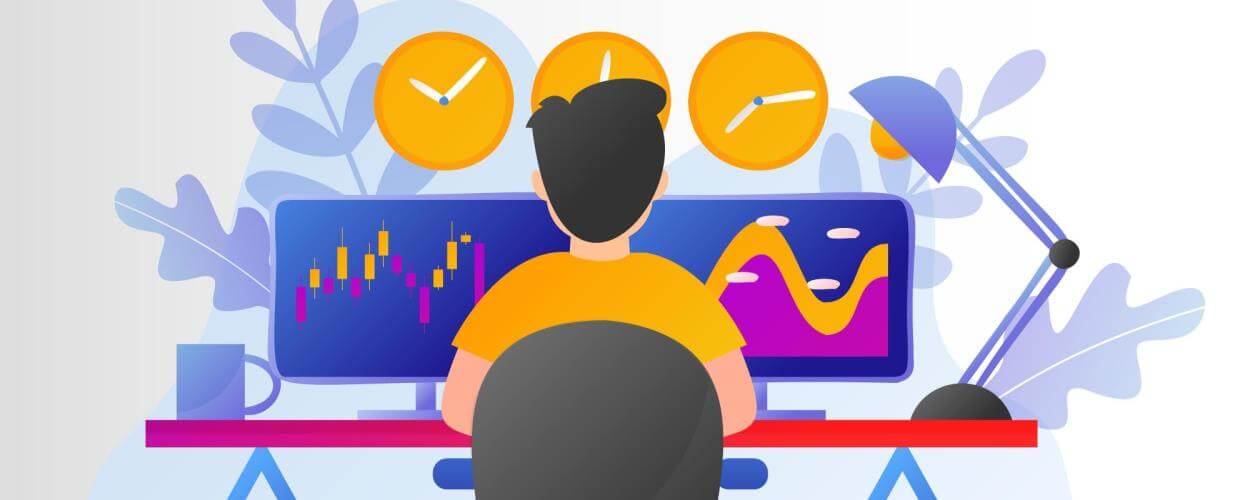 Free Forex Signals
Free forex signals –  the main weapon of a trader in the fight for profitable deals
The task of a trader who has come to the market with a serious intention to make money is to use all available opportunities. And one of them is getting reliable trading signals.
Forex trading is the same job as any other. How do people usually learn a profession? They come to the team and learn from their colleagues. Watching how they do, repeat, and observe the result. In the case of Forex, trading signals play the role of experience translator.
Trading signals – this is information about how a trader should behave in the market at certain points in time.
They can contain a variety of recommendations, for example:
what currency pairs you need to make transactions;
at what value of the asset it is necessary to make a sale/purchase;
at what level should the stop loss be placed, etc.
A beginner in trading naturally raises the question: why would someone sell such information? If a specialist knows how to make good money, why should he share?
In fact, everything is very simple. People come to Forex with a specific purpose – to make money. Hence, the trader is interested in earning income. And if there is an opportunity to earn more, then a professional will definitely do it.
Free Daily Forex Trading Signals
What is a trading signal?
A trading signal, in this case, is an exact recommendation to open a deal. The recommendation indicates:
Name of the currency pair for which the deal is opened
Order type
Trade opening price
All deals are opened instantly, so you always have time to place these orders without hurrying or fussing. Signal orders are a part of a trading strategy by which signals are generated; they provide a huge advantage in filtering out false signals and therefore have greater profitability than when trading direct market orders.
Best Forex Trading Strategies (Forex)
Free online Forex trading signals – in real-time from professionals
Professional traders can easily recognize when the market is sending out quick response commands. Novice specialists need to process and assimilate a lot of information in order to find suitable trading ideas and increase their capital.
When working on the international currency market, traders have a term – Forex signals. They provide users with information that will allow them to conduct a transaction on a currency pair with a specified price and time.
What are Forex signals?
Forex Signal is a tool that allows subscribers to receive recommendations on foreign exchange transactions on the exchange.
Signals are usually created by analysts, professional traders, specialized programs, or trading robots…
The main difference between the service and analytical reviews is the indication of the exact place and time of opening transactions. All that a trader needs is to open an order with the appropriate parameters and conduct a deal.
Another important benefit of using a signaling service is the lack of an emotional component… Even literate traders sometimes are influenced by emotions and do not adhere to all the rules of the trading strategy. As a result, this leads to a negative experience.
Using Forex Trading Signals allows you not to track dozens of currency pairs on your own, but to wait for the notification of the beginning and end of trades, conduct your own analysis of transactions and choose the best ones. Most of the services that provide trading signals operate in real-time, so you can carry out transactions immediately.
How to work with signals
Before you start working with Forex tools, you need to learn to distinguish between good and false signals. Experienced experts do not recommend relying entirely on the information received. To avoid failures, it is necessary to independently evaluate the information received and only after that make a final decision.
It is important to remember that there are few resources that provide true quality information…
To protect your own interests, you must carefully select the providers of the notices.
The basic principle of the method is that when using a signal from a specialist, the result will be the same as his. The main advantage is that less time is spent evaluating the proposal.
Services providing notifications online and the ability to copy the behavior of a trader must provide detailed data – a schedule, transaction value, general statistics, trading history, profitability, growth, etc. Depending on these indicators, signals can be paid or free.
Free signals
To attract subscribers and self-advertised, specialists can provide Forex signals for free for a short time. After the user is convinced of the effectiveness of the strategy, he will be offered to sign up for a paid subscription.
It must be remembered that there is an unspoken rule- a trader who has developed an effective scheme will not give it away for use just like that.
Paid signals
The opposite situation occurs if you use paid Forex signals. They are obviously considered by newcomers to be more effective and information-intensive.
Conclusions: get your signals or trust strangers
Each trader decides which methods to use and which not. However, experienced professionals recommend pay attention to signals but learn to discard false notifications and adequately assess resource capabilities. Before opening an auction, you need to independently analyze the information and make a final decision.
DOWNLOAD FINANCEWORLD APP OR USE WEB VERSION
Live Trading Signals: Forex, Stock, Crypto, Commodities



create or login to your account to unlock all FinanceWould functionality
MY FINANCE WORLD
And we also recommend subscribing to our FaceBook and Telegram channels in order to receive the most relevant information in demand on the financial markets.