Learn

To All Posts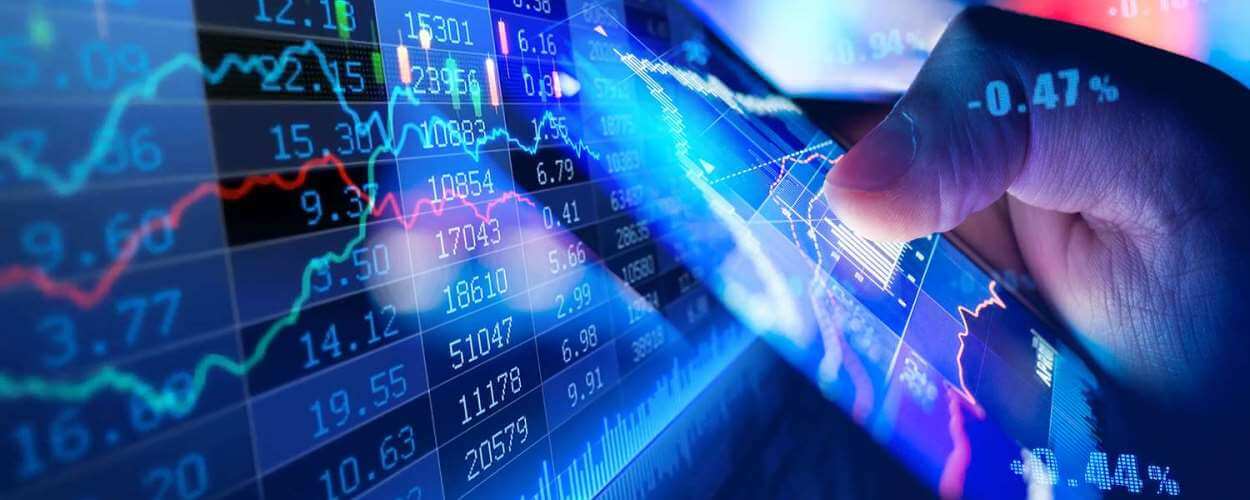 Forex Trading Signals
Forex Trading Signals
Trading signals are a useful tool both for novice traders – who need help or advice and for experienced traders – as an element that provides comfort and faster income. Forex trading signals give the trader a hint – when and how best to enter a trade. A living person physically will not be able to keep track of all currency pairs at the same time, and it is even more difficult to spot and choose a winning deal. Using Forex trading signals, a trader just waits for a signal to arrive, conducts his own analysis to check and confirm the signals, and then selects from them those that are most suitable and pleasant to him. It is not necessary to open deals for each of the received signals – those that the trader for some reason did not like, he can ignore.
Forex trading signals help to make trading more efficient by reducing the negative impact of the human factor. The trader begins to relate to the trading process less emotionally, which means that he begins to spend his time really earning income. In addition, most trading signals provide signals online – a participant in the foreign exchange market can make transactions at the same time as the signal arrives. Signals can be received in any way convenient for a trader: via SMS, to an e-mail box, in messages from the personal account of a Forex trading signal provider, or by mail in the MT4 trading terminal.
Types of Forex signals
Trading signals are divided into two types – automatic and manual execution.
Using automatic signals, you completely entrust all your funds to the program that will perform trading operations. The advantage of such trading is that you do not need to independently analyze and control the market, make transactions, but the risks of incurring losses are very high here.
Manual execution gives you the opportunity to independently make a decision on the execution of a trade operation, which, depending on the market situation, will be recommended by a signal. With this scheme, the main advantage is personal control over the course of trading and minimization of your own risks.
How to choose a Forex signal provider
It is important to choose only the service that the trader can trust. The reliability of the provider is very important – there are many scammers working in the modern foreign exchange market, having come across which a trader will not only be disappointed in Forex trading signals but will also lose his money. It is also important to remember that trading signals usually cannot be 100% correct. The result that a trader should strive for is the prevalence of the number of winning trades over losing ones. To be sure, read what is written about your provider on the network and on the forums.
The project should have positive statistics, usually connected through external services. For example, the sites investing.com and myfxbook.com are considered popular with traders.
Important information is not only the number of signals and their frequency but also the accompanying data about them. It is convenient if a Forex trading signal provider provides traders with additional information about the origin of signals and gives analysts what a particular signal was based on.
The package of services provided and their cost. Among the providers of Forex trading signals, you can find both those who provide signals absolutely free (but can rarely do this, the signals will be of low quality), and those who offer a paid service package (but at the same time clearly prescribe the number of signals and provide additional information).
The availability of the service for the delivery of Forex trading signals feedbacks for customer support. Beware of schemes where all you have to do is pay for signals and receive SMS. Questions can always arise, and it is often very important to get answers to them in time.
Which signals are best not to use
As mentioned above, in the Forex market you can also find scammers who, by offering incorrect or just fake signals, seek to cash in on gullible users. In order not to accidentally run into such craftsmen, you need to remember a few safety rules:
Free trading signals from a Forex broker
As a rule, in such false schemes, it is prescribed that the broker will personally send signals to his clients, on which they can earn. Some even offer to compensate for losses in case of lost trades. But everyone forgets about one detail – brokers profit only from lost traders' deals, which means that it will be extremely unprofitable for them to help these clients – this would mean voluntarily giving their earnings to strangers. Most likely, the signals will turn out to be unprofitable, and the broker himself argues this with a common failure. In any case, it is better to check all unreliable Forex trading signals on a demo account.
Free signals for depositing an account with a broker
Do not trust barkers who offer you to open an account with a broker using a referral link, but in return, they promise trouble-free trading signals and promise mountains of gold. As a rule, this is a common scam scheme in which enterprising people agree with a broker to receive 20-30% of the client's deposit. When such a client comes, the dealers get their share, and the broker happily drains the client's deposit, from which he makes a profit. The trader, in the overwhelming majority of cases, is left with nothing.
Forex trading signals from forums
Trading signals from forums and social networks is better not to be taken seriously at all. The fact is that the "providers" of such signals cannot bear any responsibility for them – you do not conclude any contracts and do not even register. Accordingly, the people who published Forex trading signals have nothing to do with the fact that you used their data and (most likely) went bankrupt. In addition, no professional trader will share signals in this way – the signal is issued with accompaniment and correction, answers to users' questions. As a rule, smart people with high-quality signals ask for money, and not very smart people, by definition, cannot provide you with high-quality Forex trading signals.
Be careful when looking for a Forex trading signal provider. Do not trust services without independent external statistics, secretive authors who do not show their face or, on the contrary, extol themselves, showing many screenshots of successful deals with huge profits and a lot of extremely positive reviews from (fake) users.
Beware of companies that do not provide refunds in case of unforeseen situations (for some reason you changed your mind to cooperate), do not give any (preferably documented) guarantees of their honesty.
To maintain security, it is better not to trust projects that have existed not so long ago (a month or two). Focus on those suppliers who have been present in the Forex financial market for at least a couple of years (in fact: the longer the better). If you are so unbearable to work with the project you like, wait for a little, watch how it develops, do not risk it again.
Under no circumstances start working with Forex trading signal providers who are rude to you, ignore questions, or answer messages for too long. For a service provider, customers should be the most important priority, and if you are rude already at the stage of acquaintance, most likely nothing good will come of such cooperation.
DOWNLOAD FINANCEWORLD APP OR USE WEB VERSION
Live Trading Signals: Forex, Stock, Crypto, Commodities



create or login to your account to unlock all FinanceWould functionality
MY FINANCE WORLD
And we also recommend subscribing to our FaceBook and Telegram channels in order to receive the most relevant information in demand on the financial markets.