Learn

To All Posts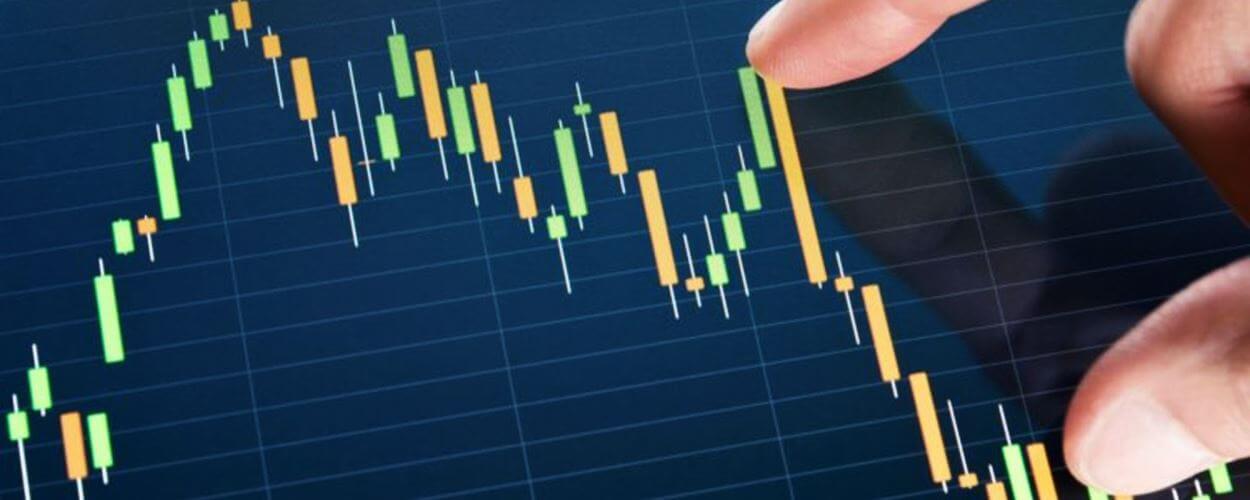 Forex Trading Live
Forex For Beginners
What is Forex? Forex is an international currency exchange where everyone, even a beginner, can make money on the difference in exchange rates. See here for more details.
In English, this word means "international currency exchange" – FOReign EXchange. The Forex financial market is intended for the purchase and sale of currencies at market rates.
So how do you make money in the forex market? The information is presented further in the "Question-Answer" format, I chose those questions that are most often sent to me by novice traders.
Where to trade? Which broker would you recommend?
The most frequently asked question. Unfortunately, there are many cases of fraud among Forex brokers. Therefore, it is very important to choose a reliable broker. Personally, I have my main trading accounts with Alpari. The company is old and reliable (providing services since 1998), with a good reputation. There are no problems with the withdrawal, they work correctly.
Also, with the help of our broker selection service, you can choose the company that is right for you.
When choosing a broker, it is important to correctly consider the following criteria:
Reputation and quality of work (order execution, slippage)
Terms of trade (the lower the costs, the more you earn)
Support (it is important that you can answer any question that may arise, especially at the initial stage)
Software (the ability to use the application on the phone)
Security (important, conditions for depositing and withdrawing funds, identity verification procedure)
I would recommend starting with an amount of at least $ 100, otherwise, you may simply not have enough funds in your account with a small drawdown, without which trading is impossible.
Where do you start?
From the beginning, from the basics. Watch an introductory Forex for Beginners course, many questions will disappear. If you do not understand a certain term, you can always find out its meaning in a special dictionary.
For work, it is enough to have a computer and the Internet to be able to work from home.
Whether it is worth taking a Forex training course or independently comprehending all the intricacies of trading is up to you. But I would advise you to take the course anyway.
I want to trade. Loot to cut, loot!
First, take your time. Forex for beginners is not easy. The market will not run away from you. First, you should decide what you want: trade on your own or transfer funds to management.
Remember that high risk comes from a lack of knowledge, practice, and poor money management. Forex is tricky for those who don't invest the time to learn the basics. Before looking for quick and easy money, you must improve your understanding of the market.
Let's say I want to invest. What's next?
There is a wonderful PAMM account service. You can read what it is here.
The rating of PAMM account managers is available at
https://alpari.finance/ru/invest/pamm/
PAMM account– an account management system, with the help of which both trader and investor can receive profit. Investors entrust their funds to the management of experienced and successful traders by investing in PAMM accounts. Traders, using the capital of interested investors, make profitable transactions, increasing the investor capital and receiving management fees.
You do not need to trade Forex on your own – you constantly monitor the work of the manager and you can withdraw your funds at any time.
In addition, every month we publish the Investor's Digest, where we keep track of the most interesting investment projects.
Let's say I want to trade on my own. What to do?
Experience shows that it is not so difficult to learn how to trade Forex so that trading brings about 5-10% per month. It is difficult to maintain self-control and discipline, not give free rein to emotions and follow the rules.
First of all, download and install the Metatrader 4 terminal.
Again, you have a choice: trade manually or automatically using advisors (programs that trade for you on autopilot).
Whatever you choose: automatic or manual trading, be sure to study Money Management !!! This is extremely important !!!
If you want to use Expert Advisors, I recommend taking a look at the Expert Advisors section.
When working with advisors (trading experts), you will certainly need a Forex video course on Autopilot.
What about manual trading?
The most important thing in manual trading is to operate according to the system. The Trading Strategies section was specially created for manual trading, which is constantly updated.
The independent conduct of operations in the Forex market provides an order of magnitude more opportunities. The higher the skill of a trader who prefers manual Forex trading, the more money he can manage, and accordingly, the more he can earn. In most cases, approximate forecasting of price movements is not a difficult task; there are simple price models that work with an efficiency of up to 90%. There is an opportunity to find these models and learn how to use them.
What are some good books on trading you can read?
There are a huge number of books from renowned authors that teach you how to use technical methods to predict price movements in the markets and successful financial transactions. Books are a basic guide to the technical analysis of financial instruments. The literature is specialized both for novice players and experienced specialists in the exchange and over-the-counter markets.
Something else?
Check out the Beginners and Tutorials section for a lot of useful instructions and tools on various aspects of Forex trading for beginners.
A few tips for beginners:
Do not trade on a schedule – the solution must mature,
Define the scenario of actions in advance,
Act with discipline
Limit the amount of information
Don't read much, read useful,
Don't mix trade with academic views
Stay cool and calm.
DOWNLOAD FINANCEWORLD APP OR USE WEB VERSION
Live Trading Signals: Forex, Stock, Crypto, Commodities



create or login to your account to unlock all FinanceWould functionality
MY FINANCE WORLD
And we also recommend subscribing to our FaceBook and Telegram channels in order to receive the most relevant information in demand on the financial markets.