Learn

To All Posts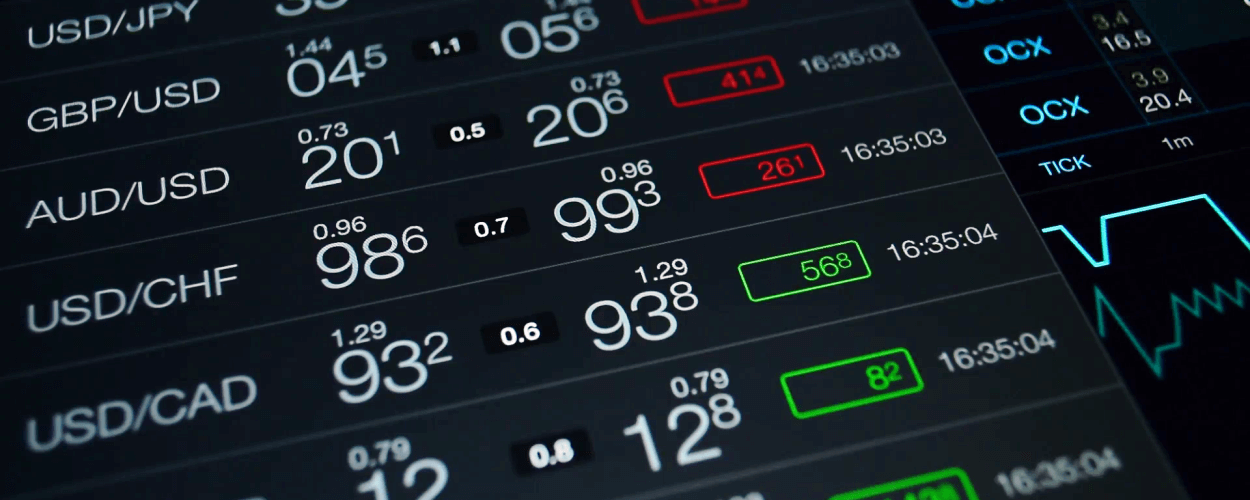 Forex Live
Is it possible to live with forex?
The foreign exchange market (also Forex from the English. Foreign Exchange – "foreign exchange", sometimes FX) is a system of stable economic and organizational relations arising from transactions for the purchase or sale of foreign currency, payment documents in foreign currencies, as well as transactions on the movement capital of foreign investors.
It is on this exchange that almost all the iconic currencies of the planet are represented. This is where traders have at their disposal an impressive array of different tools that increase the likelihood of profitable contracts. It is the Forex exchange that invites all Internet users to try their abilities in trading operations with currencies remotely.
By and large, the definition of "exchange" is not entirely correct in relation to this large-scale project. Forex is an over-the-counter interbank system of independent electronic trading, which can be carried out by any individual or legal entity.
In the foreign exchange market, the interests of investors, sellers, and buyers of foreign exchange values ​​are coordinated. Western economists characterize the foreign exchange market from an organizational and technical point of view as an aggregate network of modern communications that connect national and foreign banks and brokerage firms.
Operations in the forex market for purposes can be trading, speculative, hedging, and regulating (foreign exchange interventions of central banks).
Playing and making money on Forex, as practice shows are slightly different concepts, since the chances of a trader to get a quick profit is much greater than the probability of making Forex a permanent source of income.
If you look at any statistics on PAMM accounts, then there are a lot of traders in it, whose profit per day is 500 or even 1000 percent of the initial deposit, but the financial result at the end of the month leaves much to be desired.
The reason for this phenomenon lies in the fact that high results can be achieved only by using risky trading strategies, but in order to get a stable profit, you already need a solid deposit and a measured trading mode.
It is a solid amount on the deposit that will allow you to turn the game into a stable source of income, and perhaps you will not set new trading records, but even 10-20 percent per month of the invested amount is considered just a huge success in the financial world.
Why is it the amount on the deposit that has the main influence, because you can use large leverage and increase your capital by at least 100, at least 200 times? Having some access to the trading statistics of more than a hundred traders, I have long noticed a tendency that the larger the leverage used by traders, the faster it will drain funds on the account.
If you are counting on living with Forex, then you shouldn't, hoping that the amount of $ 100 will allow you to do this. With such money, you can only try to accelerate the deposit, and it is desirable to trade with a capital of at least $ 10,000, and on the stock exchange, even large amounts.
In addition, if you conduct profitable trading, it is stupid to limit yourself to only one trading, the development of advisors and robots designed for automated trading gives a good income. Authors of forecasts on the movement of exchange rates also receive a good income, especially if these forecasts come true, you can publish your assumptions about the future fate of the trend both in analytical magazines and on the websites of individual forex brokerage companies.
Participation in various systems for copying transactions can become an additional source of obtaining stable profit. With a deposit of only $ 1000 in your account, you can receive interest on every successful trade copied from you. Moreover, if you manage to take a leading position in the forex copy rating, then the amount received may exceed the profit from your independent trading.
And to be more specific, my personal income from Forex at the moment exceeds $ 1000 per month, paid consultations to bring another $ 600. For some, this amount may seem small, but I also have other sources of income and I do not devote all my time to working on Forex.
Development of operations in the foreign exchange market
Historically, two main methods of payment were distinguished in international circulation: tracing and remittance, which was used in international circulation before the First World War, and partially (to a lesser extent) in the period between the First and Second World Wars.
The term "tracing" is associated with the use of a bill of exchange – a draft. When paying using this method, the creditor writes a bill on the debtor in his currency (for example, a creditor in London presents a demand to the debtor in Chicago to pay the debt in dollars) and sells it on his foreign exchange market at the buyer's bank rate. Thus, when tracing, the creditor acts as an active party; he sells the bill of exchange in the debtor's currency in his foreign exchange market.
When remitting, the debtor acts as an active person: he buys the creditor's currency on his foreign exchange market at the seller's rate.
In the early years after World War II until the late 1950s, when foreign exchange restrictions were in place, industrialized countries were dominated by spot (with immediate delivery of currency) and forward transactions.
From the 1970s, futures, and options foreign exchange transactions began to develop. This type of transaction provided new opportunities for all participants in the foreign exchange market for both foreign exchange speculators and hedgers, that is, to protect against foreign exchange risks and generate speculative profits. Banks began to make foreign exchange transactions in combination with swap transactions with interest rates.
DOWNLOAD FINANCEWORLD APP OR USE WEB VERSION
Live Trading Signals: Forex, Stock, Crypto, Commodities



create or login to your account to unlock all FinanceWould functionality
MY FINANCE WORLD
And we also recommend subscribing to our FaceBook and Telegram channels in order to receive the most relevant information in demand on the financial markets.