Learn

To All Posts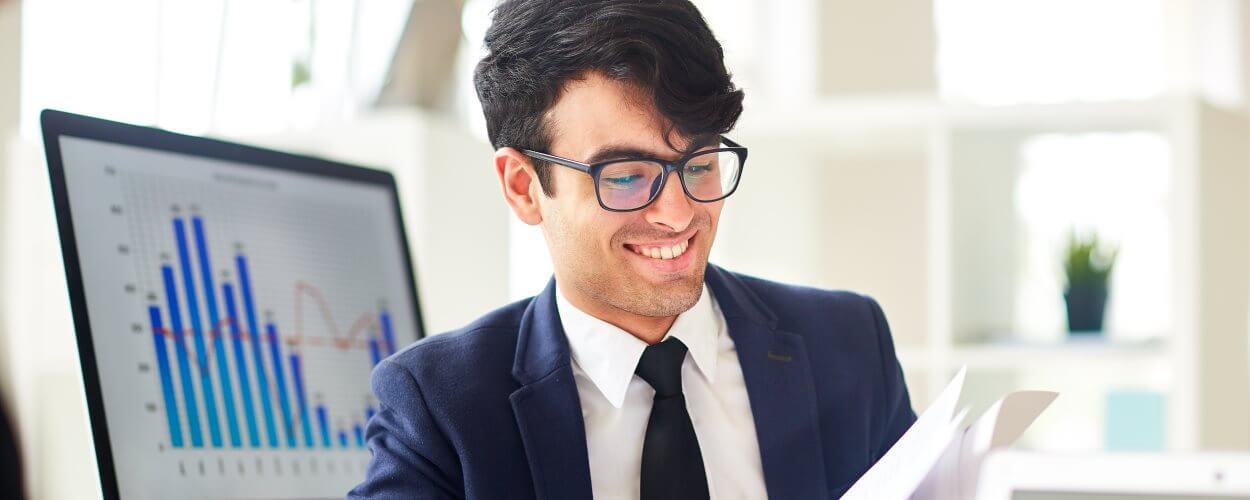 Financial Consultant
Financial consultant – work for the ambitious
The financial advisor is one of the most lucrative professions in the world. But you can only help people plan their finances when you gain personal experience in managing funds.
Planning finances is just as important as planning your own business or your future life. How many people carefully plan, for example, a vacation, but it never occurs to them to plan their own finances for the long term, in order to reap the benefits of this planning after a while. Meanwhile, using the "pay yourself first" rule, each person can create a financial flow for himself that will bring tangible results.
What is a personal financial advisor?
The personal financial advisor is a profession that came from the West. What has been accepted abroad for a long time is still a novelty for us. While most working people in the UK, USA, Germany, and other countries make investment decisions only after consulting a personal financial advisor, we are racking our brains over the questions: how to manage our cash receipts and payments? How not get confused in the variety of investment and savings instruments? How to reduce risk and increase the return on your investment?
Required qualities of a financial advisor:
makings of a leader
ambition
ability to plan
active life position
The main mission of a personal financial advisor is to offer optimal solutions in the field of personal savings and investments.
First, a financial advisor will help you draw up a personal financial plan or investment plan. Thus, a visual representation is obtained of whether there is a correspondence between income and expenses, at what moments there is a surplus or shortage of funds. In addition, a personal financial plan can be used as a personal finance management tool, because it allows you to see a possible temporary shortage of money in the future, and, therefore, prevent it. Financial planning will help reduce possible risks, the likelihood of unpleasant, overhead situations.
Secondly, a financial advisor will help you formulate your own investment goals. Everyone knows that in Ukraine it is better to live according to the principle of "rely on yourself": if even in Soviet times, the concern for achieving our goals (housing, education, medicine) was partly on the shoulders of the state, then modern realities are such that it is better not to get government aid. count. In addition, life has taught us to constantly remember about inflation. In such conditions, it is quite natural that everyone begins to think about the need for savings and profitable investment of funds. Fortunately, there is a choice: stocks, bonds, government, and municipal securities, etc.
To understand this diversity and make the right choice, you need to know and take into account the differences in taxation regimes, liquidity, the ratio of profitability and risk, legislative regulation, and development prospects. All this is within the competence of a financial consultant since this profession obliges you to be a universal specialist in a wide range of modern financial services: from the basics of financial and tax legislation to solving the financial problems of each specific family.
A personal financial advisor will give recommendations on the choice of an investment (savings) instrument that is suitable for you to achieve a specific goal.
The result and purpose of the consultant's work are to increase the level of the client's material well-being.
Third, a personal financial advisor must be independent.
An independent consultant works independently, so he is interested not so much in selling a specific financial service as in meeting your needs. The focus of an independent consultant on client requests allows him to represent the interests of the client, successfully cooperating with several banks, insurance companies at once, choose the most suitable one, contact the best mutual funds and pension funds, taking into account the most important thing – your interests.
When choosing a financial consultant, you must also remember that the financial consultant himself must have solid experience of work, at least in financial structures. The optimal age for an independent personal financial advisor is 35-45 years old.
So, you can turn to a financial advisor for most of the most important issues in the field of finance. With an excellent understanding of the main financial problems, the consultant has the opportunity to provide advice on family budget planning. He structures current, present, and future financial needs and recommends ways to best meet them, taking into account the specifics of taxation.
What a financial advisor should know
First, he must have all the necessary skills of the profession. Secondly, it is excellent to know the provisions and laws of legislation in the field of finance and economics. Further, he must understand the market economy, trends in monetary investments.
He must also know how to evaluate financial assets, their instruments. Understand the procedures for purchasing and selling securities in the stock markets. In addition, he should be familiar with modern systems of lending and investment, control, and taxation.
In other words, a financial advisor is an advisor with excellent knowledge of any financial, legal, and accounting area.
Requirements for a financial advisor
Typically, the following requirements are imposed on financial advisors:
higher specialized education;
work experience in the field of finance for at least 1 year;
knowledge of financial management and accounting;
knowledge of the stock market and the securities market;
experience in analyzing and assessing financial risks;
PC knowledge.
You may also need:
proficiency in English;
sales skills.
DOWNLOAD FINANCEWORLD APP OR USE WEB VERSION
Live Trading Signals: Forex, Stock, Crypto, Commodities



create or login to your account to unlock all FinanceWould functionality
MY FINANCE WORLD
And we also recommend subscribing to our FaceBook and Telegram channels in order to receive the most relevant information in demand on the financial markets.