Learn

To All Posts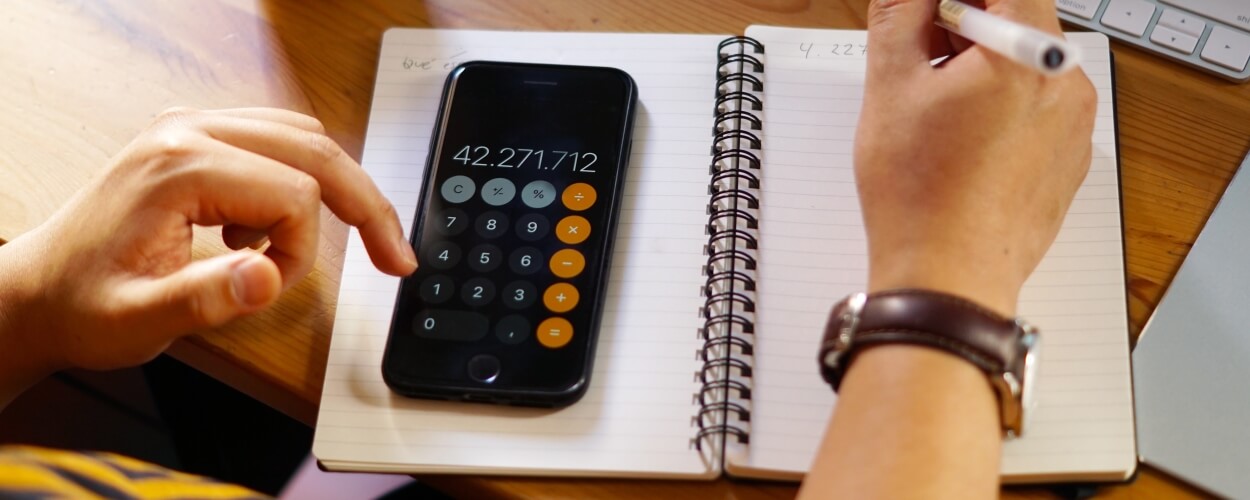 Budget Calculator Online
The problem of lack of money is relevant for most people. Many literally dream of paying off their debts and starting a new financial life. In a crisis, the burden of small wages, loans, and debts affect almost all families, without exception, organizations, and individuals. That is why people tend to control their expenses, their budget. The essence of cost savings is not that people are greedy, but to gain financial stability and look at their budget soberly and impartially.
The benefits of controlling cash flow are obvious — this is a reduction in costs. The more you save, the more confidence you will have tomorrow. Saved money can be spent on the formation of a financial pillow, which will allow you to feel comfortable for a while, for example, if you are out of work. This money can be spent even to open a new business or invest it in something very profitable.
Budget automation is a noble cause and saves a lot of time. The simplest tool that can help you cope with all these difficult things is the budget calculator — it is a way to perform arithmetic operations quickly.
Choosing a budget calculator online
There are a huge number of various free services that are designed specifically to make it easier for the user to keep track of expenses and revenues. Sites offer a mean list of mathematical software tools that, however, do their work without any problems and complaints. For the budget, the data for the year ahead are important; this information allows you to imagine a general picture of income and expenses over a long period of time.
The program of a good budget calculator online automatically calculates annual values ​​for all categories of expenses, calculates the balance in the current month, and the average annual provided that the picture of budget revenues and expenditures does not change in a critical way. It is a very handy and incredibly simple program in order to estimate the possibilities of your budget with the current income quickly. However, you need to choose some of these calculators. Simply try them all, and pick the budget calculator, which seems to you the best and the most convenient one. The best program usually has many small nice features that facilitate the process of summing up the monthly income and expenses.
Accounting the expenses and income in the Excel spreadsheet
If you are new to budgeting, then before using a powerful and paid budget calculator, try keeping your budget in a simple Excel spreadsheet. The benefits of such a decision are obvious — you do not spend money on programs, and try your hand at controlling finance. On the other hand, if you bought the program, it will stimulate you — once you have spent the money, then you need to keep records.
For many people, however (especially, for beginners), it is better to start budgeting using a simple table in which you understand everything. Over time, you can complicate and complement it. MS Excel, which is available on almost all modern personal computers running Windows, is good for this. Using Excel is easy enough. Automating processes will be quite difficult, but for a simple calculation of all income and expenses, we will not need to invest millions of formulas. Simple addition and subtraction will be enough.
The budget calculator allows you to find out not only the sources of your various expenses but also to "play" with numbers — to increase or decrease certain expenses virtually and at the same time understand what can happen if you spend more or less.
The best budget calculators online
FinanceWorld recommends you try the following tools before you pick the one you will use further:
Quicken Personal Finance;
Smart Asset;
Mapping Your Future;
Taxcalc. Ie;
Deloitte.
DOWNLOAD FINANCEWORLD APP OR USE WEB VERSION
Live Trading Signals: Forex, Stock, Crypto, Commodities



create or login to your account to unlock all FinanceWould functionality
MY FINANCE WORLD
And we also recommend subscribing to our FaceBook and Telegram channels in order to receive the most relevant information in demand on the financial markets.