Learn

To All Posts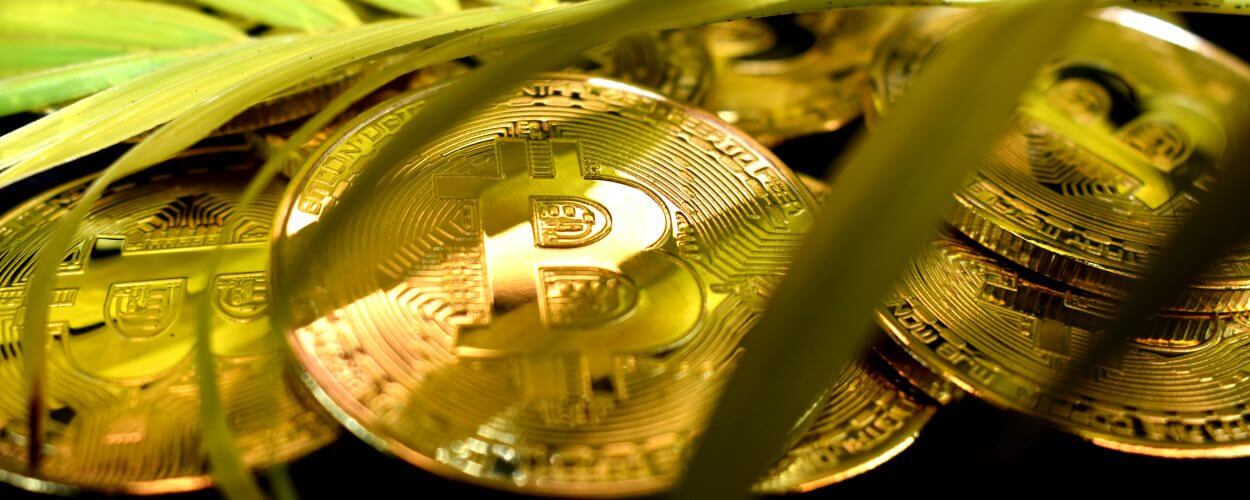 Bitcoin Trading Live
How to start trading cryptocurrency. Instructions for a beginner
The digital money market is full of pitfalls. You can lose funds when storing bitcoin, buying and selling it, concluding transactions on the exchange and outside it. How to start acquaintance with a new type of assets, how to avoid losses, and develop trading skills
Economic shocks, financial market fluctuations, and Bitcoin halving have attracted new users to the crypto space in the past couple of months. This is evidenced, for example, by data from the online bank Revolut, which reported an increase in the number of investments in digital assets among British users by 68%.
The popularity of cryptocurrency has also grown in Russia. According to the Exmo exchange, before the BTC halving, the number of deposits made by users from the Russian Federation increased by 15-20%. The amount of replenishment of balances by a large amount has also increased, that is, from $ 10 thousand.
Digital money is gradually spreading around the world, thereby attracting new users. However, beginners may have many questions, the lack of answers to which can lead to monetary losses and failure in this area of ​​activity. We will tell you how to avoid this and where to start getting to know the crypto world.
The main thing
It is better to start your acquaintance with the world of cryptocurrencies by choosing a strategy. The main ones are investing or trading. The first implies the acquisition of an asset and long-term storage. The second is short-term speculation. A trader makes many transactions with digital assets, trying to get profit in a short period of time.
The methods of storing cryptocurrency differ depending on the chosen strategy. For investments, cold wallets are better suited. Thus, you can keep cryptocurrency on a computer or USB flash drive. Plus – security, no one can steal cryptocurrency without direct access to it.
The downside is illiquidity. If suddenly the coin rate begins to decline sharply, and the user wants to sell it, it will take time to transfer assets to the trading platform. In addition to this, you can emotionally indicate the wrong address when sending funds, which will lead to their complete loss without the possibility of recovery.
Exchanges are best suited for trading digital assets. On them, the client can sell or buy the cryptocurrency at any time, as well as use additional options. For example, leverage, with the help of which additional capital can be taken into management. However, this is extremely risky, as there is a possibility of losing all funds very quickly.
On some exchanges, you can also make a deposit in cryptocurrency or use the staking function. It allows you to receive passive income for storing coins. However, holding funds on trading floors is risky. They can go offline at any time due to a malfunction, be hacked, and funds, accordingly, stolen. There have been cases when unscrupulous company employees embezzled client funds. More details on how to store cryptocurrency, we talked about in another article.
When the choice is made, all that remains is to purchase the cryptocurrency itself. Large trading platforms allow you to do this through payment systems such as PayPal, Yandex.Money and others, as well as using bank cards.
Cryptocurrencies can also be bought through exchanges and then transferred to an exchange or cold wallet. However, this method is not safe either. There is a risk of using the services of scammers or entering incorrect data when sending funds. If this happens, there is a 99% chance of losing the cryptocurrency. But, if you find yourself in such a situation, be sure to write to the technical support of the service. There is a possibility that employees will meet halfway and, if possible, help to recover the loss.
Directly trading
Trading digital assets is an extremely risky craft. The price of cryptocurrencies is volatile, it can fluctuate by 10-20% per day, sometimes by 50% or more. For example, on March 12-13, the bitcoin price fell from $ 8100 to $ 3800. In this regard, inexperienced users may get the impression that trading can bring huge profits almost every day. However, practice shows the opposite, as a rule, 90% of newcomers lose most of their capital in the short term and leave the market.
For this reason, it is better to start trading cryptocurrency with a practice account. Some exchanges allow you to create an account with a virtual balance. This will allow you to get acquainted with the market and the structure of the trading platform, and practice.
Then you can deposit a small amount on the exchange. Losses are inevitable, but this is an obligatory stage in becoming a trader. A beginner should feel what it is like to lose money and hold a losing position. This will help the user understand his psychology: is he able to suffer losses and not make panicky, erroneous transactions, control himself and make decisions with a cool head. It is better to acquire this skill in advance, without paying large sums for such experience.
In addition, you should definitely turn to theory. For example, read scientific literature on trading, listen to lectures on this topic, take appropriate courses, get acquainted with technical and fundamental analysis. All this will help not only to see the ups and downs of asset prices on the charts but also to try to predict them.
By studying the literature and experience of other traders and investors, you can also master various trading strategies. One of these is averaging. It involves dividing the capital into several parts and investing in an asset in small amounts. This method will help you find the optimal point of acquiring an asset.
Averaging is a basic and probably the simplest strategy. In addition to it, there is also trading from levels, catching "lumbago" and "false breakouts" and others. We have analyzed them in more detail in a separate article.
DOWNLOAD FINANCEWORLD APP OR USE WEB VERSION
Live Trading Signals: Forex, Stock, Crypto, Commodities



create or login to your account to unlock all FinanceWould functionality
MY FINANCE WORLD
And we also recommend subscribing to our FaceBook and Telegram channels in order to receive the most relevant information in demand on the financial markets.