Learn

To All Posts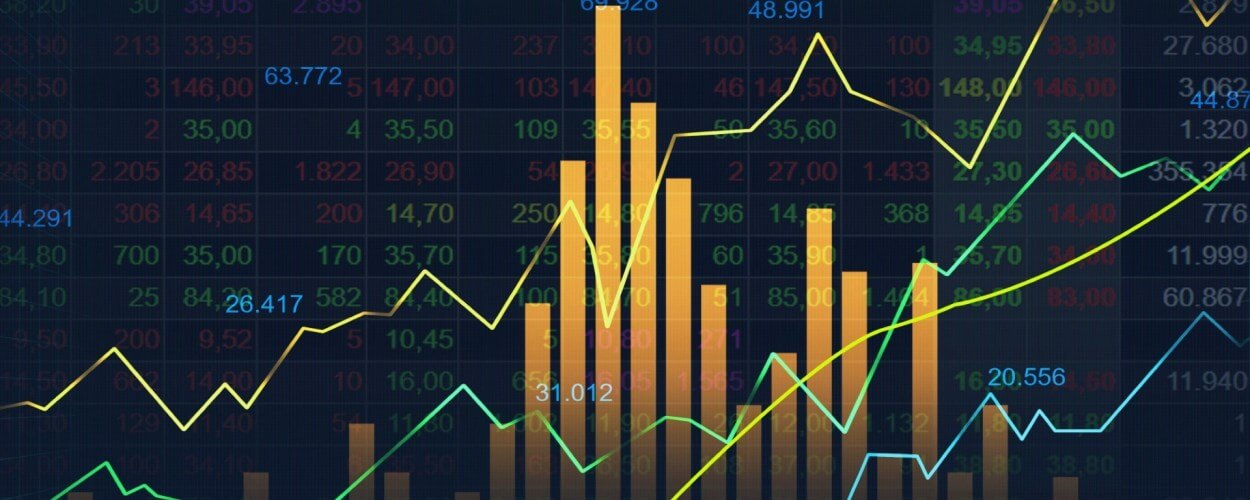 Best Trading Software
Quick Review – Best Stock Trading Software
To buy and sell shares
Ally Invest.
E-Trade.
TD Ameritrade.
For technical analysis, backtesting, etc.
What components should be in trading programs
Data, both historical and real-time
Real-time data is information provided immediately after publication or with a slight delay.
While many websites promise traders to provide live quotes for free, most often they are updated with a delay of up to 20 minutes.
Real-time data is important for traders, as even a small discrepancy between quotes and the actual price of a security can lead to a decrease in profits or even losses.
Historical quotes are also very important, as the movement in the value of securities forms identifiable patterns and trends that tend to repeat themselves over time.
Analytical methods and strategies
Inactive trading, as opposed to long-term buy and hold investing, traders use several strategies, including the day trading and swing trading categories.
In day trading (intraday trading), a position is opened and closed within the same day.
Swing trading involves holding securities for one or more days in order to profit from fluctuations or changes in prices.
Typically, swing traders use certain rules based on fundamental or technical analysis (or both).
Trading software provides traders with the ability to monitor and manage open positions
Among the main types of orders, it is worth mentioning a market order (buy/sell at the current price) or a pending order (where the transaction takes place at a predetermined price).
Pending orders can also be divided into buy limit, buy stop, sell limit or sell stop.
In addition, a trader can attach a stop loss or take profit to a pending order.
Constantly updated latest news
The market is volatile and moves under the influence of a range of events, including economic, geopolitical, and corporate news.
Because stocks are highly volatile, it takes an instant reaction to market news to profit from traders, and that requires a fast source of news.
Stock Screener
A stock screener is a tool used by traders to filter stocks based on user-specified criteria.
Backtesting software
These programs allow you to test any trading strategy using historical data, which is an excellent method to test the effectiveness of a strategy.
They simulate the behavior of a trading strategy over a certain period of time and then analyze the results in terms of profitability and risk.
Things to consider before opening an account
In order to determine your specific trading needs, you need to answer a few questions about yourself.
What are you more interested in long-term / short-term investing or intraday trading?
Maybe swing trading / quantitative trading or scalping using automated trading software?
For the most part, some parameters remain the same.
Ease of access to certain functions.
Availability of the functionality required for your trading needs.
Platform stability (make sure it works smoothly on your computer).
Ease of use.
Good support from the software developer.
Best software for buying stocks
The best stock trading software is not only about advanced research and analysis tools, but also screeners and spread calculators.
Traders also need the services of effective online brokers in order to transact.
Ally Invest
Best for
Active traders.
Newbies who want to start trading.
Those who want low commissions.
Ally Invest has consistently ranked among the top online brokers in our rankings.
This brokerage offers some of the lowest stock and ETF trading rates in the industry at $ 3.95 per trade, minus volume discounts.
Options trading is also available, with a commission of about $ 0.50 per contract.
The platform broadcasts quotes, charts, market snapshots, and historical data to the Internet and to all your devices via the Ally Invest mobile application.
The broker also offers retirement accounts, money management, and online banking services if you want to consolidate all your investments, checking accounts, and savings in one place.
Plus, there is great customer support here.
The support service works 24/7, and this is not a hoax. Every time we got in touch with Ally, they responded very quickly and provided clarification on all questions.
E-Trade
Best for
Mobile traders.
Traders looking for research and data.
Investors looking for retirement planning help.
E-Trade is not only a stock trading platform.
The company ranks among our all-time favorite brokerage firms for a number of reasons, including access to real-time data, research, and analytics functionality right from the platform.
After all, there is no more powerful tool in trading than historical information and real-time data that allows you to make the best trades.
Also, E-Trade offers many educational resources: webinars, blog articles, and news.
The services of this broker are not the cheapest, but also not the most expensive.
Stock trading commissions start at $ 6.95 and decrease as volume increases, options commissions start at $ 0.50 per contract, and the broker offers hundreds of commission-free ETFs.
TD Ameritrade
Best for
Novice investors.
Advanced traders.
Investors looking for advice on building portfolios.
TD Ameritrade is popular with both novice and experienced traders for one reason: this broker has absolutely everything you need to successfully trade stocks.
The broker offers traders real-time quotes, independent research materials, a Yahoo!
Finance, social mood tracking, and scheduling tools right on the web platform.
In addition to the web platform, the powerful think or swim software suite is available.
It gives traders access to advanced tools like market scans, think manuals, and tutorials to help them get the most out of the platform.
You don't even have to pay for a separate think or swim subscription.
And here there is not even any semblance of a freemium model disguised as a free service – the platform is absolutely free for all account holders.
The cost of trading stocks on TD Ameritrade may seem high – a flat $ 6.95 per trade with no volume discounts.
DOWNLOAD FINANCEWORLD APP OR USE WEB VERSION
Live Trading Signals: Forex, Stock, Crypto, Commodities



create or login to your account to unlock all FinanceWould functionality
MY FINANCE WORLD
And we also recommend subscribing to our FaceBook and Telegram channels in order to receive the most relevant information in demand on the financial markets.