Learn

To All Posts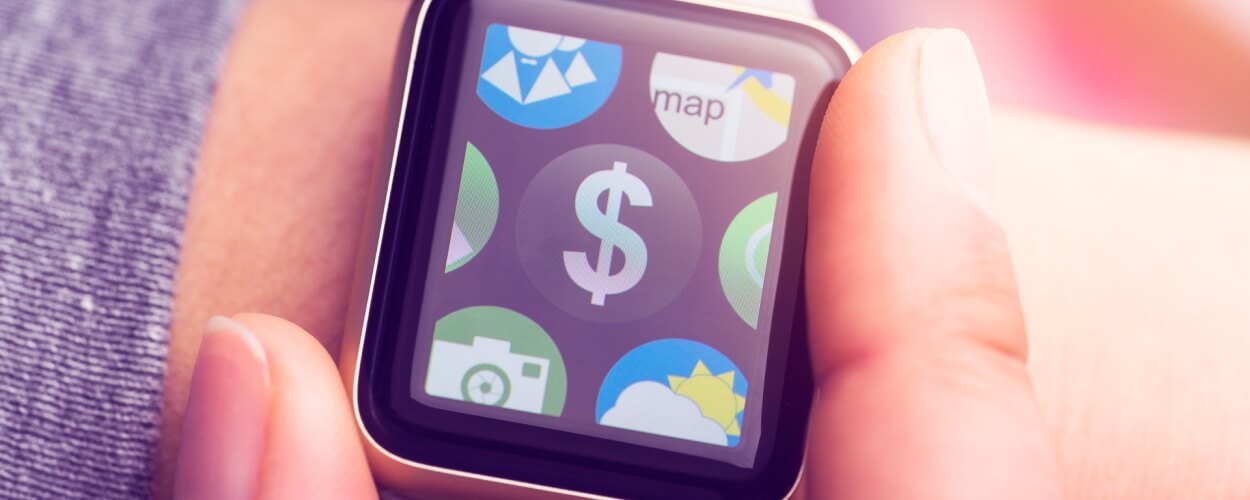 Top 10 Budget Apps
Making a budget and controlling it is not only possible but also essential. After all, it is important to count not only income but also carefully monitor costs. Fortunately, it's not necessary to hang on a notebook for doing home bookkeeping – there are plenty of convenient budget apps that FinanceWorld recommends.
Goodbudget
This is a very useful system for managing personal finances. Here, you can record all financial flows. Nevertheless, the system has some interesting, very convenient function. You can independently draw up a weekly or monthly budget for different categories. For example, you tell the application how much you are going to spend, for instance, on food or entertainment. This app will regularly report on how much of the budget you have already used and how much is left — you will know when to slow down.
Monefy
You can categorize all expenses and revenues and add new entries with just a few touches to the screen. This is one of the coolest budget apps that allow you to use cloud services where you can store copies of data. In case of loss of the phone, you can recover all the information. Several people can access the data at once using different gadgets.
Splittable
This app is for those who share expenses with another person. This program was specially created for people who live together with partners, relatives, friends. The system lets you synchronize data and access from different phones. You can see who spends more. So you can efficiently share expenses.
Expensify
This program is suitable for people who do not have the time and desire to remember what and when they bought, how much they spent. The app is specifically configured to identify and store cashier checks. Just take a picture of the check — the system recognizes the numbers and even distributes the costs of those or other categories. It is a good help for those who have business trips often. The program will help you analyze the budget, will give the authorities all the information about the costs, as well as provide copies of checks, which is simply necessary if the company returns these expenses.
Moneygraph +
It belongs to budget apps for freelancers, copywriters, entrepreneurs, and representatives of other professions, whose income sources are constantly changing, as well as salaries. The system allows you to connect multiple accounts and make transfers between them. The application has several dozen categories for expenses/income, but if you wish, you can create your own.
Spendee
The user of this app is invited to work with three tabs: transactions, statistics, and budget. You can set the monthly budget and the application will monitor its implementation. Spendee has a payment planner. It will remind you of utility bills or any other regular expenses.
Bills Monitor
Each of us makes a large number of mandatory payments every month. The delay in these payments creates problems. Bills Monitor regularly sends reminders about the necessary payments.
Finance PM
It is in the list of budget apps that suggest the user set the limits of expenses and check the money spent as well.
Expensify
The main task of the application is the storage and recognition of cash vouchers. This is a convenient tool for those who are often on business trips, after which a detailed report on the money spent must be submitted to the employer.
Toshl Finance
The main "hero" of the application monitors the expenses and gives financial advice on your budget. You will receive reminders to credit. There is a currency converter here as well.
Whatever it comes to the management of personal finances, it is very important that the right tools are used for that. Our services have consisted of the production of apps for personal finance tracking, currencies conversion, location of cash machines, etc. hence it might be useful for everyone to know more about it, so perhaps you may be interested in using our impeccable services!
Why do our top 10 budget apps make us the best in the business?
The products that we offer to our beloved customers are absolutely unique because it is vital that you get a tool that calculates lots of things for you or provides an indication where certain things are located. Lots of our applications can be obtained completely free of charge and it will make a substantial difference to your everyday life! Our budget applications have been found extremely useful as it serves a variety of different purposes and really helps out with lots of issues. Even the market specialists admit that the applications, which we offer to the customers, our state of the art and are capable of providing the results with pinpoint accuracy!
Our budget apps include applications that can be used to calculate personal finances, manage personal and family expenses, convert different currencies, and do plenty of other things. The products can also serve the needs of the professionals as we have quite a few apps that can provide the data for stock, bonds, composite indexes, futures, options, and foreign exchange pairs. The applications can also provide indications signals, potential market movements, charts as well as the instruments for the charts that enable them to determine key entry and exit points!
Thousands of satisfied users have truly appreciated the capabilities of our unique products and particularly the applications, which either come for free or for a very sensible amount of money. Every application is passing through an ongoing process of evolving and improving. It means that every product is constantly updated in terms of functionality, graphics, design, and features that it has. So, whatever top ten budget apps you use, we will make sure that you only use the best app that satisfies the need of any sophisticated customer!
The benefits of using our budget applications.
The main benefit of using our products is that you will never have to pay lots of money for it. It either will come free of charge or will cost you very little money, where the ratio to the rewards that you will get stands second to none. Many applications have a free trial period, so you always have some time to make up your mind and to decide whether it is needed for you at all. In fact, all of our products re so useful and functional as well as bring lots of rewards that thousands of people never stop using it, as the range of benefits is enormous; here are the top apps to choose from:
Finance World.
Quicken.
Prism.
YNAB.
Monefy.
Spendee.
Birch finance.
Personal capital.
Robinhood.
Acorns.
The above-mentioned applications are clearly the best tools that can be found today. It will make everybody's life easier and more stable. You all will be confident of the day after tomorrow and that you will gradually spend less and save more as well as the quality of your everyday life will definitely improve substantially!
DOWNLOAD FINANCEWORLD APP OR USE WEB VERSION
Live Trading Signals: Forex, Stock, Crypto, Commodities



create or login to your account to unlock all FinanceWould functionality
MY FINANCE WORLD
And we also recommend subscribing to our FaceBook and Telegram channels in order to receive the most relevant information in demand on the financial markets.