Learn

To All Posts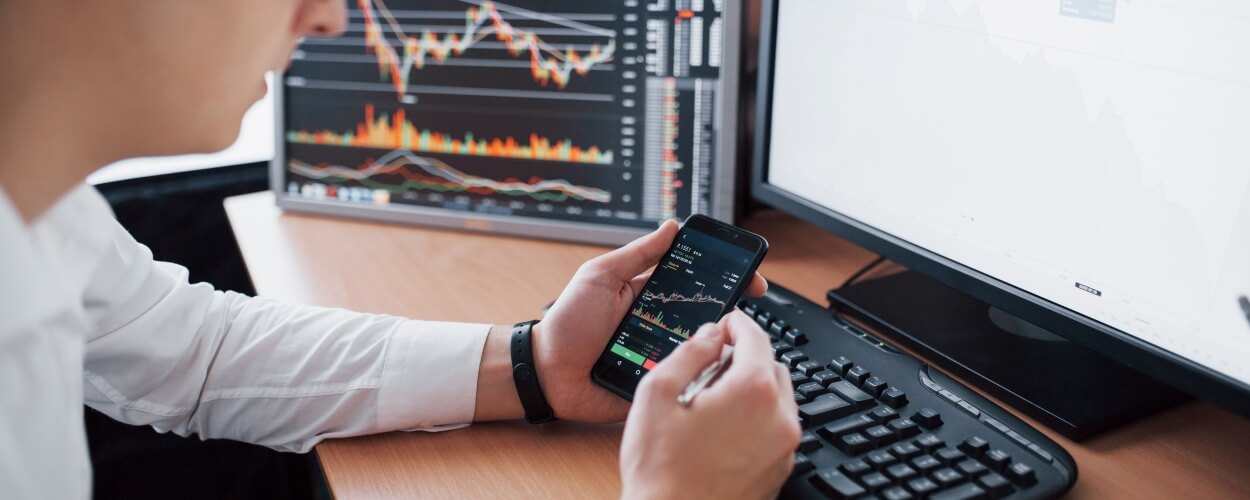 Mobile Trading – Forex That Is Always With You
What is mobile trading: more about mobile trading platforms, advantages, and disadvantages of mobile forex trading.
The technique does not stand still, and modern technologies give the trader the opportunity to carry out trading operations at any time and, practically, from any corner of the globe. Sooner or later, any trader has a situation when access to a computer becomes limited or simply unavailable. And since no one has canceled the law of meanness, it is at such moments that the market can bring both profit and loss in the form of a surprise.
A new era in Forex trading
Some traders prefer to use laptops, however, this is not always possible and, as a rule, always uncomfortable. In order to provide mobility and comfort, special mobile terminals for Forex trading have been developed.
First, you need to choose a forex broker that provides a mobile platform. Now, this is not difficult – most companies provide customers with this service.
Mobile platforms are available for both smartphones and tablets and retain the functionality of full-fledged terminals, including order management and analysis of price charts of currency pairs.
Advantages of mobile trading
The smartphone is small in size, provides the trader with constant access and comfort;
The trader has the ability to connect to the Internet through any available mobile network;
The functionality of a full-fledged trading terminal has been preserved;
Compared to a laptop, the battery of a mobile device is designed to last longer.
Disadvantages of mobile trading
The internet costs money. It is worth taking care of the appropriate tariff of your mobile operator to minimize these costs;
The display of a tablet or smartphone is smaller than a computer monitor, which makes it a little difficult to work with charts of currency pairs;
Only a standard set of scripts and forex indicators is available for trading;
None of the mobile operators provide 100% coverage, although it is doubtful that when you leave for the mountains, you will be trading Forex.
Mobile trading is an excellent and easily accessible solution that greatly facilitates the trader's work. A mobile device will give you the opportunity to always be aware of the market situation, not to miss out on profits, or to hedge against losses.
DOWNLOAD FINANCEWORLD APP OR USE WEB VERSION
Live Trading Signals: Forex, Stock, Crypto, Commodities



create or login to your account to unlock all FinanceWould functionality
MY FINANCE WORLD
And we also recommend subscribing to our FaceBook and Telegram channels in order to receive the most relevant information in demand on the financial markets.